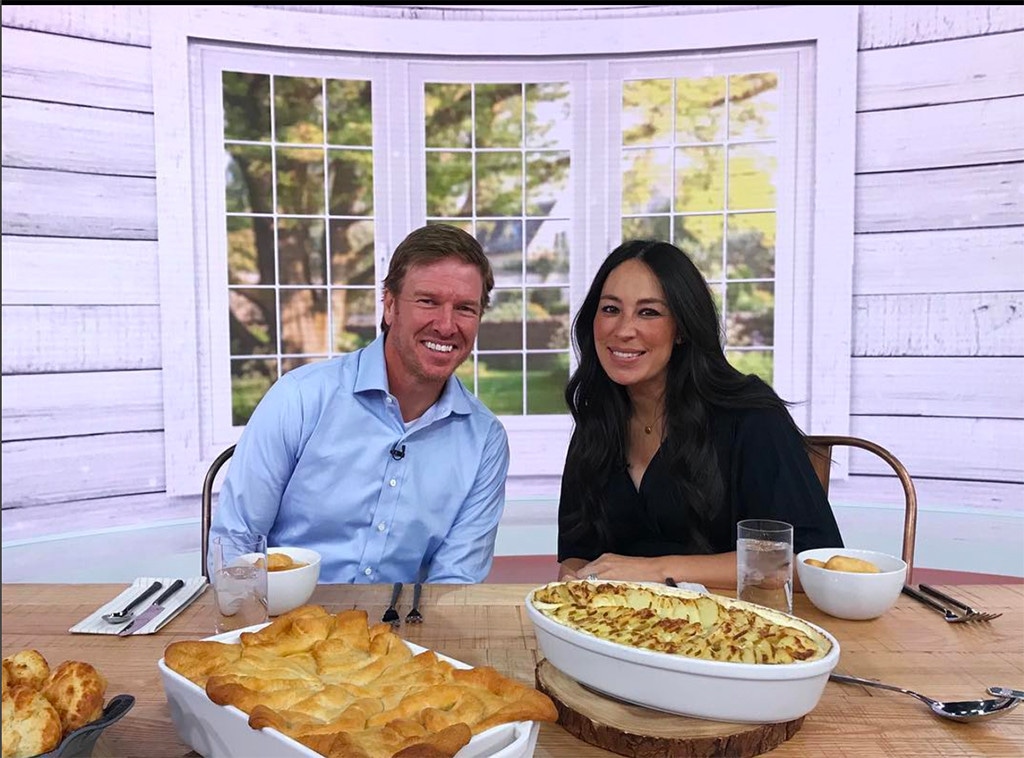 Instagram
It won't be long until Chip Gaines and Joanna Gaines welcome baby no. 5, but the Fixer Upper stars still haven't settled on a name for their baby boy.
The couple dropped a few hints about a possible moniker during Tuesday's episode of Today.
"I want a C name and he [Chip] wants a D name," Joanna told Savannah Guthrie and Craig Melvin. "I say he got the boy, so I get to pick the name."
The shiplap sweethearts have picked names that begin with the letter "D" for their boys in the past. Their eldest child is named Drake and their second son is named Duke. However, it looks like Joanna may break tradition. 
"She wants to change the pace," Chip noted.
While Joanna may win this battle, she and her daughters, Ella Rose and Emmie Kay, could be outvoted on future family decisions once the boys outnumber the girls.
"This is really upsetting the balance of power," Chip teased. "So the boys might be able to outvote from here until kingdom come."
However, Joanna expects all of her children to help out once the new baby arrives. 
"There's going to be quite the [age] gap," Joanna said, noting that their four kids range in age from 8 to 13 years old. "I'm going to have a lot of little helpers. I'm so excited."
During the interview, Chip tried to express how attracted he is to his wife during her pregnancy. However, his compliment may not have come out as intended.
"Prior to my relationship with Joanna, I always dated slightly bigger boned girls…so whenever Jo's pregnant, it's kind of my thing," he said. "It's kind of my jam."
"OK, let's talk about chicken pot pie," Joanna said, quickly segueing to her cookbook, Magnolia Table, after laughing off the comment with the hosts.
Of course, Chip has always been Joanna's biggest fan, which he made clear by cheering her on with a sign before the interview.
It's certainly been a busy time for the family. In addition to getting ready for a new baby and launching her cookbook, Joanna recently celebrated her 40th birthday. Chip is also getting ready to run a marathon in their home state of Texas.
We can't wait to meet the new family member!