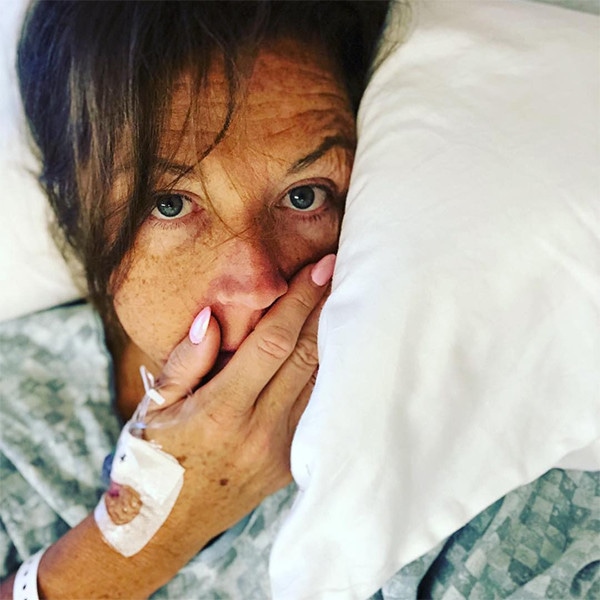 Instagram
Abby Lee Miller has broken her silence after being diagnosed with cancer.
The 51-year-old former Dance Moms star, who left prison late last month, had recently undergone emergency spinal surgery for what was believed to be an infection in her spine. She was soon diagnosed with Non-Hodgkin's lymphoma, a type of cancer.
Miller posted on her Instagram page on Saturday a photo of herself wearing a hospital gown and hooked up to an IV.
"So much gratitude and love for those who listened, those who looked deeper and those who leapt into action," she wrote. "So much more I wish I could say......about how quickly your life can change at the hands of others. Thanks for ❤️ #abbyleemiller #abbylee #aldc #aldcla #aldcalways #dancemoms #iwilldance." 
A rep for Dr. Hooman Melamed, Miller's spinal surgeon, had told E! News that the reality star likely has Burkitt lymphoma, a type of Non-Hodgkin's lymphoma, and that pathology results are still pending. The doctor's rep also said he's unsure if the lymphoma has spread at this point.
Burkitt lymphoma spreads quickly and is usually treated by chemotherapy and radiation.
Miller was transferred from a prison to a halfway house in California last month after spending over eight and a half months in federal prison for concealing bankruptcy assets and not reporting an international monetary transaction.