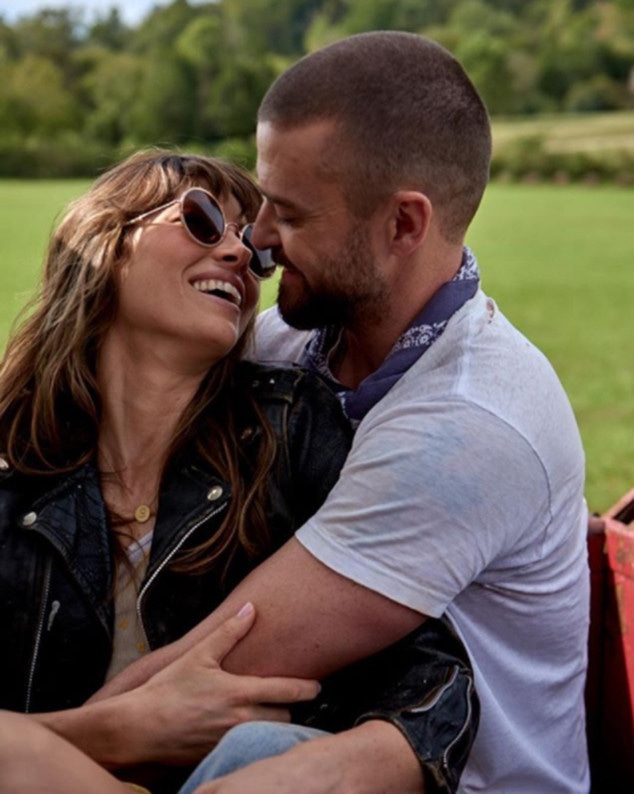 Instagram
Love is in the air! 
Justin Timberlake recently pressed pause on his Man of the Woods Tour to celebrate the marriage of Jessica Biel's brother Justin Biel and his new wife, Rose Muniz. A source tells E! News the A-list couple flew to Mexico from Las Vegas on a private jet, where they've enjoyed "a great week relaxing with family." 
In photos published by The Daily Mail, J.T. and Jessica were dressed to the nines for the beachside ceremony. The actress looked lovely in an off-the-shoulder creme gown while her pop star hubby kept it classic in a simple suit. Both served as a bridesmaid and groomsman. 
Ahead of Thursday's wedding festivities, the insider says the couple "hung out by the pool, beach and at the restaurant with lots of Jessica's family." 
Owen Kolasinski/BFA/Sipa USA
Justin is Biel's younger brother and has joined the 7th Heaven star on many red carpets over the years. By all accounts, the "Suit and Tie" singer has a great relationship with his brother-in-law. 
The source describes, "Justin seems very close to her brother and they all had a great time. Some of the guests camped in tents on the beach but Jessica and Justin stayed at the hotel."
"It was a great day," the insider says of the wedding, "and they walked around the resort holding hands and seemed more in love than ever. After the ceremony everyone gathered for a blessing for the couple by the beach. It was very touching and Jessica held Justin tight as they looked on."
In February, Jessica joined Rose as she celebrated her bachelorette party in Sin City with a group of girlfriends. "What happens in Vegas... comes home with you!" the 36-year-old mom wrote alongside a series of snapshots from their trip. "Had a blast welcoming my new sister into the fam." 
But just because the newlyweds are officially hitched, that doesn't mean the party is over for Jessica and Justin.
Our source says the couple plans to "hang out for a few more days and relax. They are going to move to a different area and do a little bit of exploring."