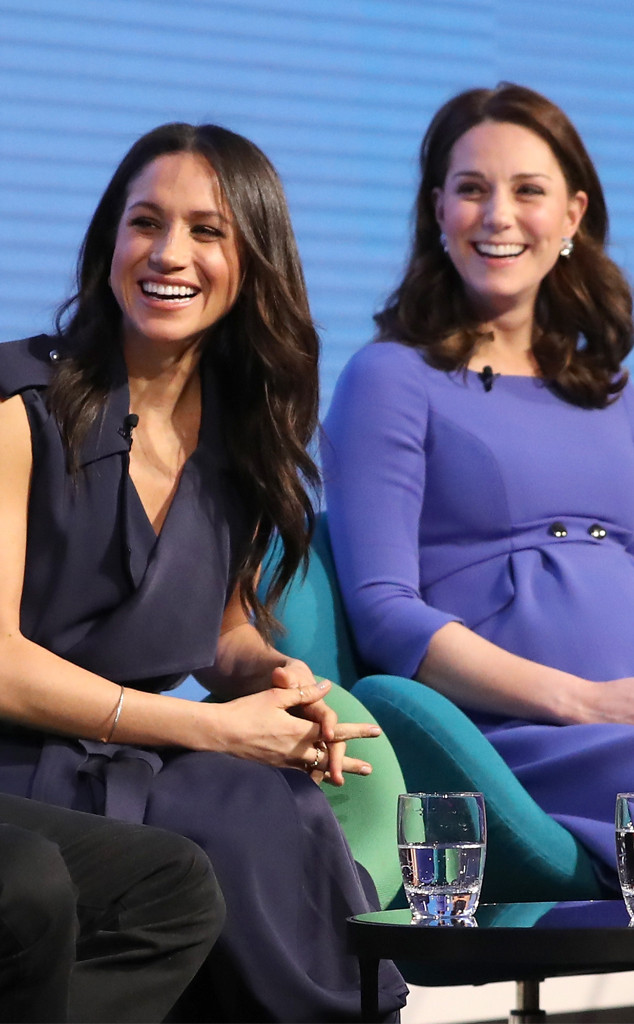 Chris Jackson - WPA Pool/Getty Images
These soon-to-be sisters-in-law have their own distinct styles.
While Duchess of Cambridge Kate Middleton has reigned as a fashion icon all her own since wedding Prince William in 2011 and becoming a public figure, future family member Meghan Markle is paving her own distinct sartorial path within the monarchy.
Though they'll soon be married to brothers and share in the royal way of life, when it comes to their fashion sense, the two women are very different. While the mother of two is known for her vibrant outerwear, standout fascinators and elegant array of dresses, the American star has introduced a relaxed aesthetic to the mix with her layered looks packed with simple polish.
So, what would it be like if these women went shopping in each other's closet? You're about to find out. In honor of this experiment—and through the magic of Photoshop—we've swapped a few of their signature looks. Take a look at the results below: