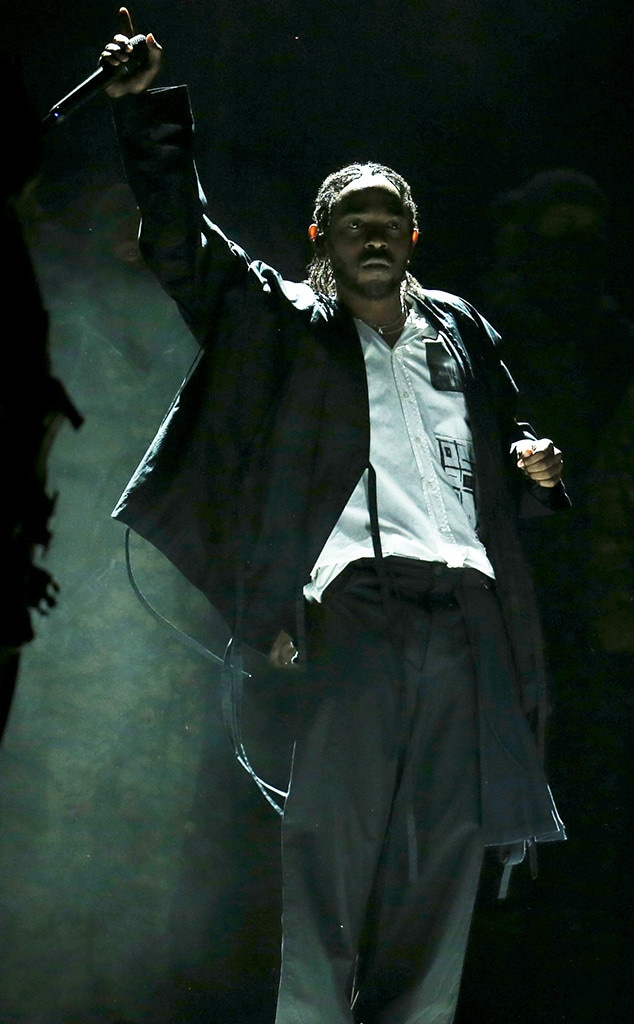 Matt Sayles/Invision/AP
Damn, Kendrick!
Rapper Kendrick Lamar has won the Pulitzer Prize in music for his revolutionary album, DAMN. This is first time in 102 years that a non-classical or jazz work has won the award—it's also certainly the first time a hip-hop artist has received the prestigious accolade. 
On Monday, the Pulitzer board announced the historic news, calling the album a "a virtuosic song collection unified by its vernacular authenticity and rhythmic dynamism that offers affecting vignettes capturing the complexity of modern African-American life."
The 30-year-old's fourth studio album, which was released in April 2017, features 14 tracks, including "HUMBLE." "BLOOD." and "YAH."
Previously, the Pulitzer board has given out special honors to famous musicians Bob Dylan, Duke Ellington, George Gershwin, Thelonious Monk, John Coltrane and Hank Williams, but never a rapper and never in the music category. 
The Compton-born superstar has won 12 Grammys, five for DAMN., and been nominated for 29 Grammys.
Lamar is known for his piercing lyrics, political statements and his fired-up (sometimes literally) performances. 
In addition to several other winners, Mia Farrow's son Ronan Farrow, Jodi Kantor, The New Yorker and the New York Times were also awarded a 2018 Pulitzer Prize for Public Service for their exposés on Harvey Weinstein and the resulting #metoo movement.
This is the 102nd year that the Pulitzer Prizes have been awarded for excellence in journalism and the arts.