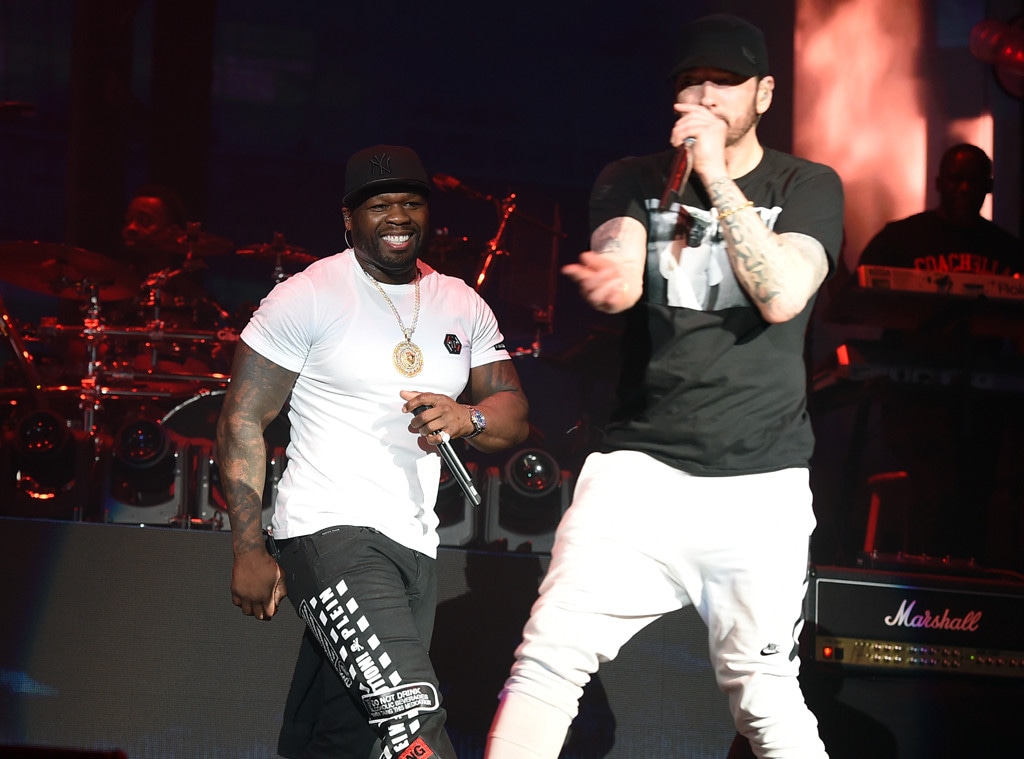 Kevin Winter/Getty Images for Coachella
Guess who's back, back again? Shady's back, with some friends.
Eminem took the stage in Indio, Calif. on Sunday to headline Coachella. The 45-year-old rapper performed alongside several famous faces, including 50 Cent.
Eminem and 50 Cent go way back. Both artists rapped on the soundtrack for 8 Mile, the film inspired by Eminem's life. In fact, Eminem once said 50 Cent's hit from the soundtrack, "Places to Go," made him want to quit rapping.
"Yeah, so that made me want to stop rapping for, like, a long time," he said in a birthday message for the "Candy Shop" artist back in July.
Kevin Mazur/Getty Images for Coachella
In addition to sharing the stage with 50 Cent, Eminem invited Dr. Dre to perform. Dr. Dre and Eminem also have a long history. The record producer signed Eminem to his label, Aftermath, when the artist was just starting out. 
Skylar Grey and Bebe Rexha also took the stage.
Fans event got a taste of Eminem's history by visiting the concession stand. There, they could buy "mom's spaghetti"—a slight nod to a lyric in his song "Lose Yourself."
However, not everyone was happy with Eminem's performance. Several fans expressed frustration on Twitter for not being able to find a live stream.