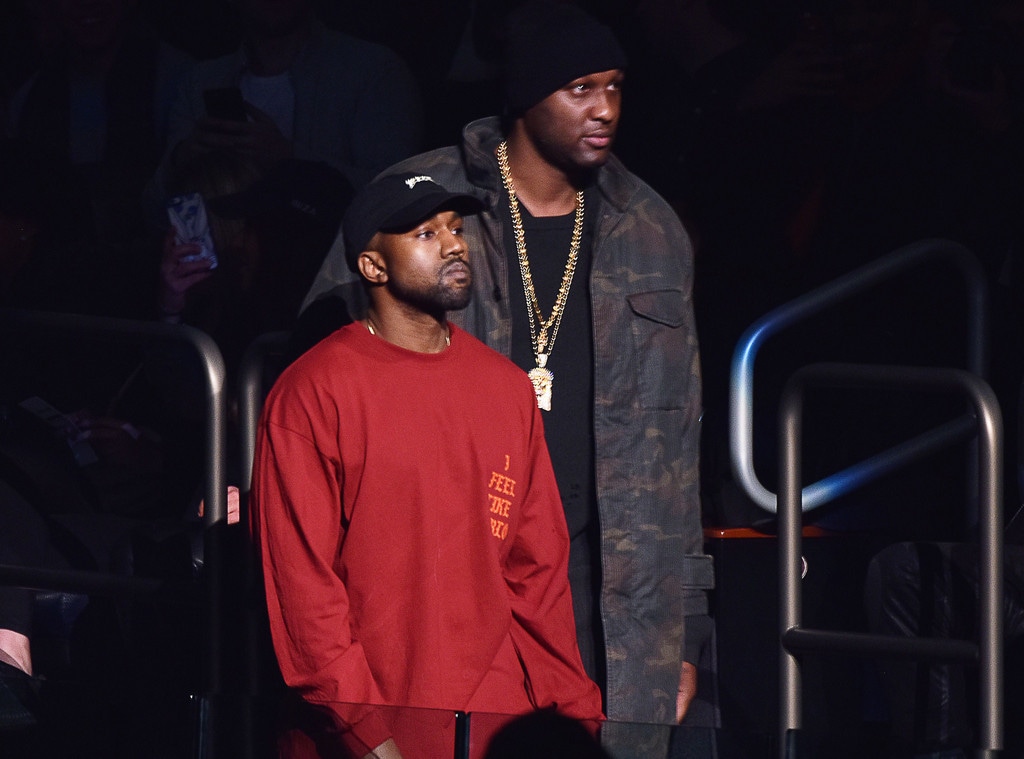 Andrew H. Walker/WWD/REX/Shutterstock
Look who's back on social media!
On Sunday evening, Kanye West surprised fans and followers when he returned to Twitter to post not one but several tweets on a variety of topics.
One that caught the attention of Keeping Up With the Kardashians fans was when the rapper looked back on a special memory with Lamar Odom.
"My favorite moment of walking into MSG to play Saint Pablo, I used to go to the hospital and play Lamar the album when he was learning to walk and talk again," he shared on Twitter with a photo of the duo. "Then we walked into the arena together."
Back in February 2016, Lamar made his first public appearance since his near-fatal drug overdose in Las Vegas. The event he chose was Kanye's Yeezy Season 3 show.
E! News also previously learned that the former NBA player was able to listen to Kanye's new music as he recovered.
"We did visit Lamar today, and we played him his new album," Kim Kardashian shared in an Instagram video from Thanksgiving. "And then when he was done I said, 'Did you like the music?' and he said, 'Loved it!'"
During Kanye's surprise return to Twitter, the Grammy winner also dropped some of his social media wisdom.
"Some people have to work within the existing consciousness while some people can shift the consciousness," he wrote to his 5.26 million followers. "Often people working with the existing consciousness are jealous of those who are more in touch and they become hard-core capitalist in hopes of creating the illusion that the value of money is worth more than the value of time and friends."
Give the man a follow before he decides to take a break again.