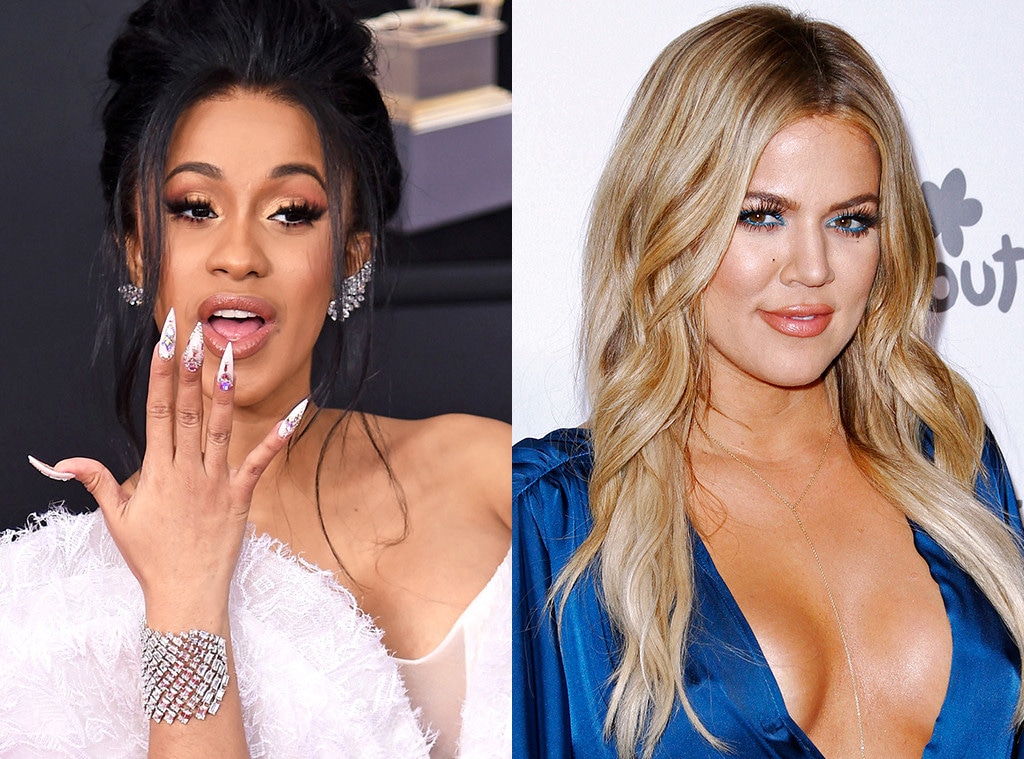 Getty Images
Khloe Kardashian's week has certainly been a roller coaster of emotion, but leave it to none other than Cardi B to offer up some sage words of advice for the Keeping Up With the Kardashians star.
Earlier today, the rapper—who is still riding high from her debut album release a week ago—stopped by Big Boy's Neighborhood radio show when she was asked about the rumors surrounding KoKo's relationship with Tristan Thompson.
Earlier this week, The Daily Mail published photos and video that purported to show the NBA athlete kissing a woman in a New York City rooftop bar, PH-D Lounge, on Saturday before a game the following Monday.
Days after the photos initially were released, Khloe gave birth to her first child with the 27-year-old Cleveland Cavaliers player and her family by her side.
"Do what your heart feel like doing," Cardi told the radio show. "At the end of the day, everybody wanna act like they date deacons and pastors and their relationship is perfect."
The "Be Careful" rapper added, "You don't know what type of things going on in their relationship. People make it seem like this happened two weeks ago. Let them work things out."
Cardi's no stranger to being at the center of scrutiny around her relationship either.
In fact, her engagement to Migos' Offset has caused a flurry of backlash on social media from fans and foes alike after reports of him cheating surfaced.
"In the beginning of our relationship we had our doubts about each other, things weren't perfect. I had my suspicions but we kept stuff private between us. We just worked it out," she explained.