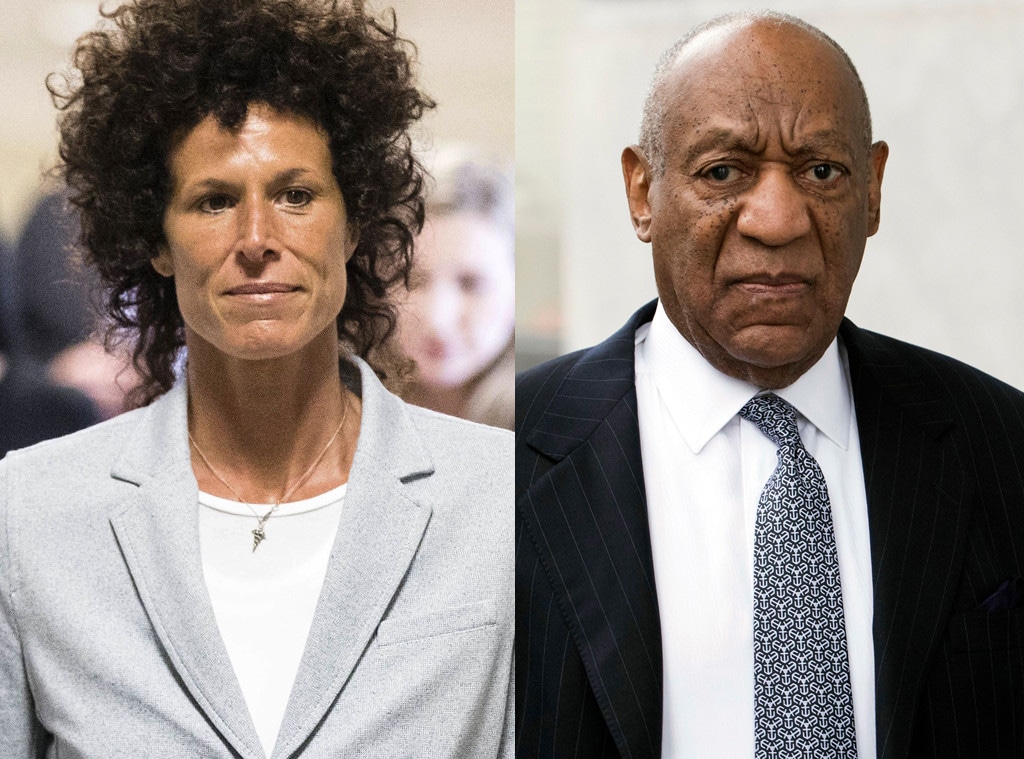 Shutterstock
Andrea Constand testified against Bill Cosby about his alleged rape during his sexual assault retrial on Friday, more than a year after her accusations brought him to trial for the first time.
The 80-year-old former Cosby Show star is on trial on charges of assaulting the now-45-year-old woman in 2004. He has denied any wrongdoing and has said that he and Constand had had consensual sex. In 2017, Cosby's first trial on the case ended in a mistrial in after a jury was deadlocked and failed to reach a verdict. If convicted of sexual assault, Cosby could face 10 years in prison.
On Friday, Constand testified that Cosby allegedly drugged and raped her at his house in 2004. She said she went over there to talk about a potential career change—at the time, she worked as an administrator for the women's basketball team at his alma mater, Temple University. She said Cosby gave her three blue pills and said they would help her relax. She said she took them and then "began to see double vision."
"I was kind of jolted awake and felt Mr. Cosby on the couch beside me, behind me, and my vagina was being penetrated quite forcefully, and I felt my breast being touched," Constand testified, according to the New York Times. "I was limp, and I could not fight him off."
Cosby has said the pills he gave Constand were Benadryl.
Constand said in court she was scared to tell anyone about the incident out of fear of retaliation until almost a year later, when she told her mother. She said she and her mom spoke to Cosby over the phone and that he allegedly confessed and apologized.
In 2005, Constand filed a civil lawsuit against Cosby. She withdrew it in 2006 after he paid her a nearly $3.4 million settlement. In court, prosecutors asked her why she agreed to cooperate when they brought charges, even after securing a large financial settlement from Cosby.
"For justice," she replied, according to the New York Times.
In Cosby's current trial, the judge is allowing several accusers to testify against him as witnesses. More than 50 accusers have gone public in recent years but Constand's allegations are the only ones to result in criminal charges.
Supermodel Janice Dickinson is one of them and testified on Thursday. She said he drugged her in Lake Tahoe in 1982 and then raped her while she was unconscious. Cosby's attorney has called her allegations a "complete lie."