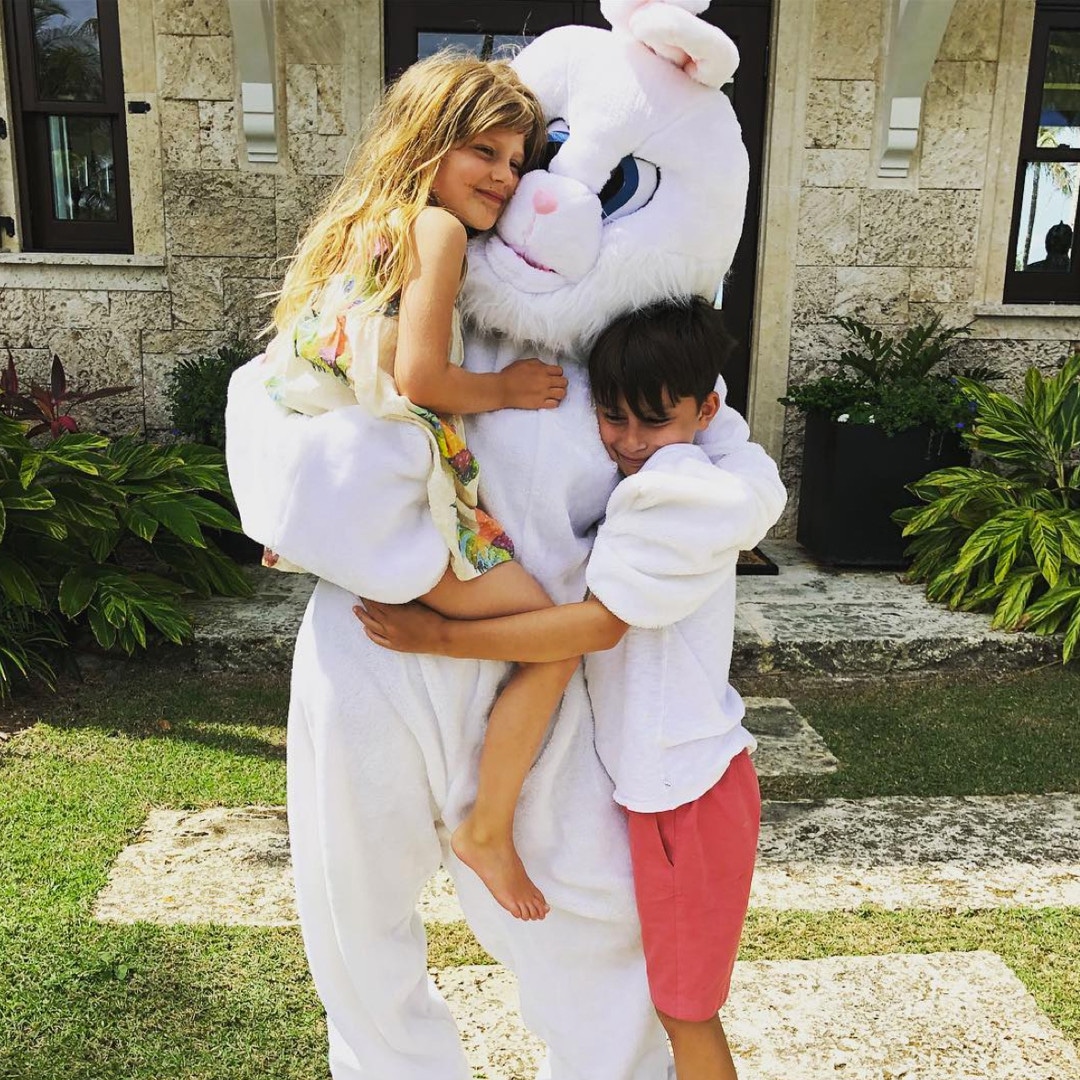 Instagram
Happy Easter from the Brady bunch!
NFL superstar Tom Brady took a break from being America's favorite quarterback to spend Easter with his family—specifically, as the Easter Bunny.
Brady posted a photo of what appears to be him in a fluffy bunny costume on Instagram yesterday. 
"Happy Easter!!!!" he wrote in the caption.
Two of his children—Benjamin Brady, 8, and Vivian Brady, 5—were there clinging onto the bunny, while Gisele Bündchen was presumably the one taking the photo. She shared the same adorable photo on her Instagram Story, adding the words, "love, love love!" in flashing bright colors. The supermodel also commented on the photo with a series of heart emojis and wrote "my loves."
This wasn't the first time the married couple dressed up for the holidays. He and Gisele achieved #couplegoals status when they dressed up as avocado toast for Halloween.
Brady has been spending a lot of time focusing on family and gratitude after the 2018 Super Bowl loss, and the kids seem to be loving it. Just recently the family enjoyed time together while on vacation in Costa Rica when he posted romantic photos of him and Gisele on his Instagram. 
The kids seem happy, and why wouldn't they—it's not every day you get a visit from the magical Easter Bunny.