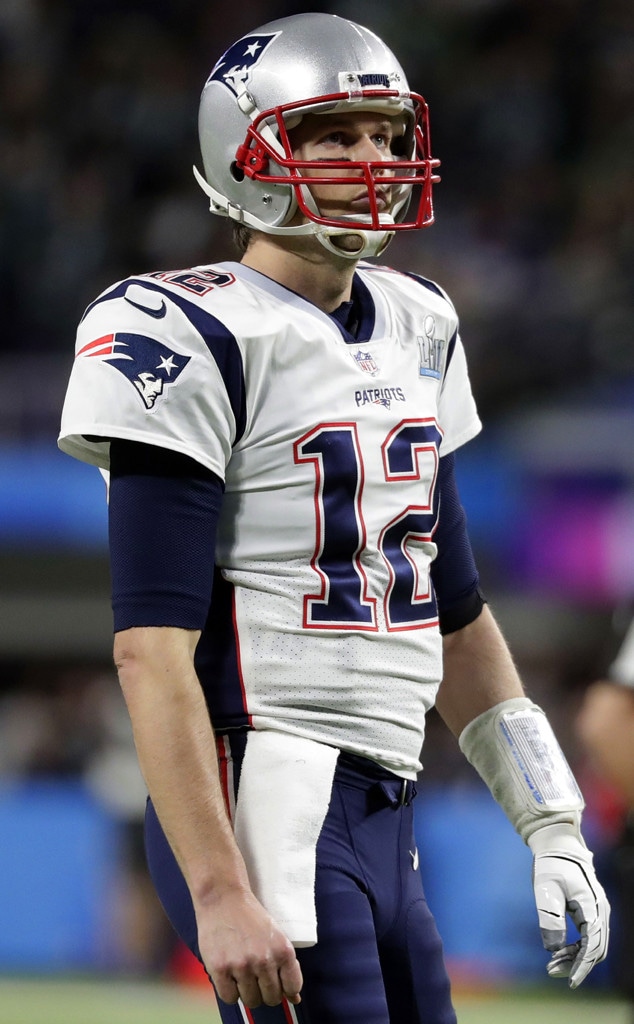 Tony Gutierrez/AP/REX/Shutterstock
Tom Brady has spoken. 
The New England Patriots quarterback has kept out of the spotlight since his longtime team lost the 2018 Super Bowl to the Philadelphia Eagles on Sunday. However, the 40-year-old athlete did not let an entire week go by without addressing his fans and followers in the wake of his team's defeat. 
"It has taken me a few days to reflect on our SB loss as well as the great season our team had," Brady began in an Instagram post Friday. "There are many emotions when you come up short of your goal. And they are all part of learning and growing in this journey of life."
As he continued his poetic post, "Learning turns everything into a postitive. And the number one feeling I have had the past 4 days is gratitude."
The star went on to outline all those he was thankful for, including his teammates, coaches and the New England Patriots organization. Notably, Brady thanked their opponents and publicly offered his congratulations. 
"Gratitude to the Philadelphia Eagles team and organization for bringing out the best in us and being gracious winners (as well as congratulations on winning the championship)," he penned. 
Brady wrapped up his message by acknowledging his fans, family and friends. "Gratitude toward our fans who showed up every week to cheer us on and commit their time and energy and love and support to what our goals are," he concluded. "And gratitude to my family and friends who continue to love and support my dreams. Thank you all. I love you all. Best, Tom."
Since the 41-33 game, Brady's longtime wife, Gisele Bündchen has also taken to social media to address the pubic following a recent report about her. 
On Monday, USA Today reported that after the big game, Gisele explained to their daughter Vivian and son Benjamin that the Philadelphia Eagles had not won in a long time. "They haven't won in a million years," Bündchen said to her children, according to the report. Per USA Today, Vivian followed up with, "The Eagles won the Super Bowl."
"Just this time. Daddy won five times. They never won before," her famous mama reportedly responded. "Their whole life, they never won a Super Bowl. You have to let someone else win sometimes. We have to share. Sharing is caring."
The supermodel took to social media on Wednesday, tweeting, "Just to be clear. No one 'let' anyone win. People win because of their own merit. Tired of people twisting my words to create drama that doesn't exist!"