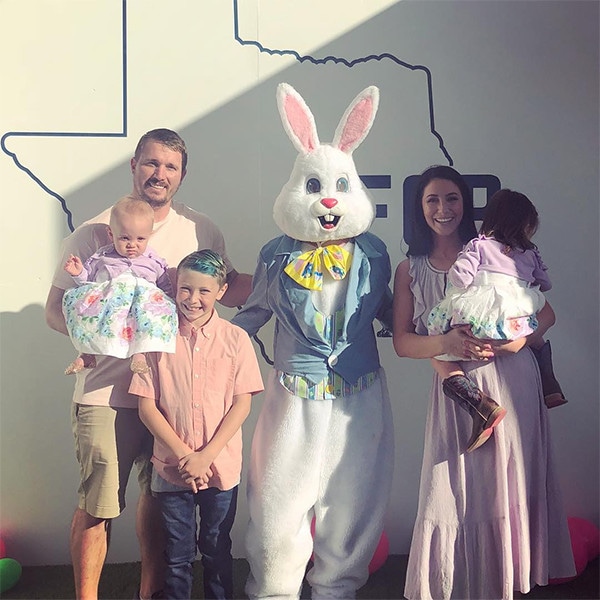 Instagram
Bristol Palin and ex Dakota Meyer are putting their children first and celebrating Easter together as a family despite their split.
In late January, the 29-year-old Marine vet and 2009 Medal of Honor recipient filed for divorce from Sarah Palin's 27-year-old daughter after almost two years of marriage. They share two daughters, Sailor Grace, 2, and Atlee Bay, 11 months.
On Easter Sunday, Dakota posted on his Instagram page a photo of him with Bristol, their girls and her son Tripp, 9, posing next to a person in an Easter Bunny costume at Lake Hills Church in Austin, Texas.
"Happy Easter! #family #thegreaterthepurposethegreatertheconflict #heisrisen #purpose," Dakota wrote.
The adults are not standing next to each other in the photo but they are both smiling. Tripp, who sports blue-dyed hair, stands on one side of the performer along with Dakota, who is holding Atlee. Bristol stands on the Easter Bunny's other side and is holding Sailor.
Bristol has not posted photos of him on Instagram since their split and has not commented on the family's holiday reunion.