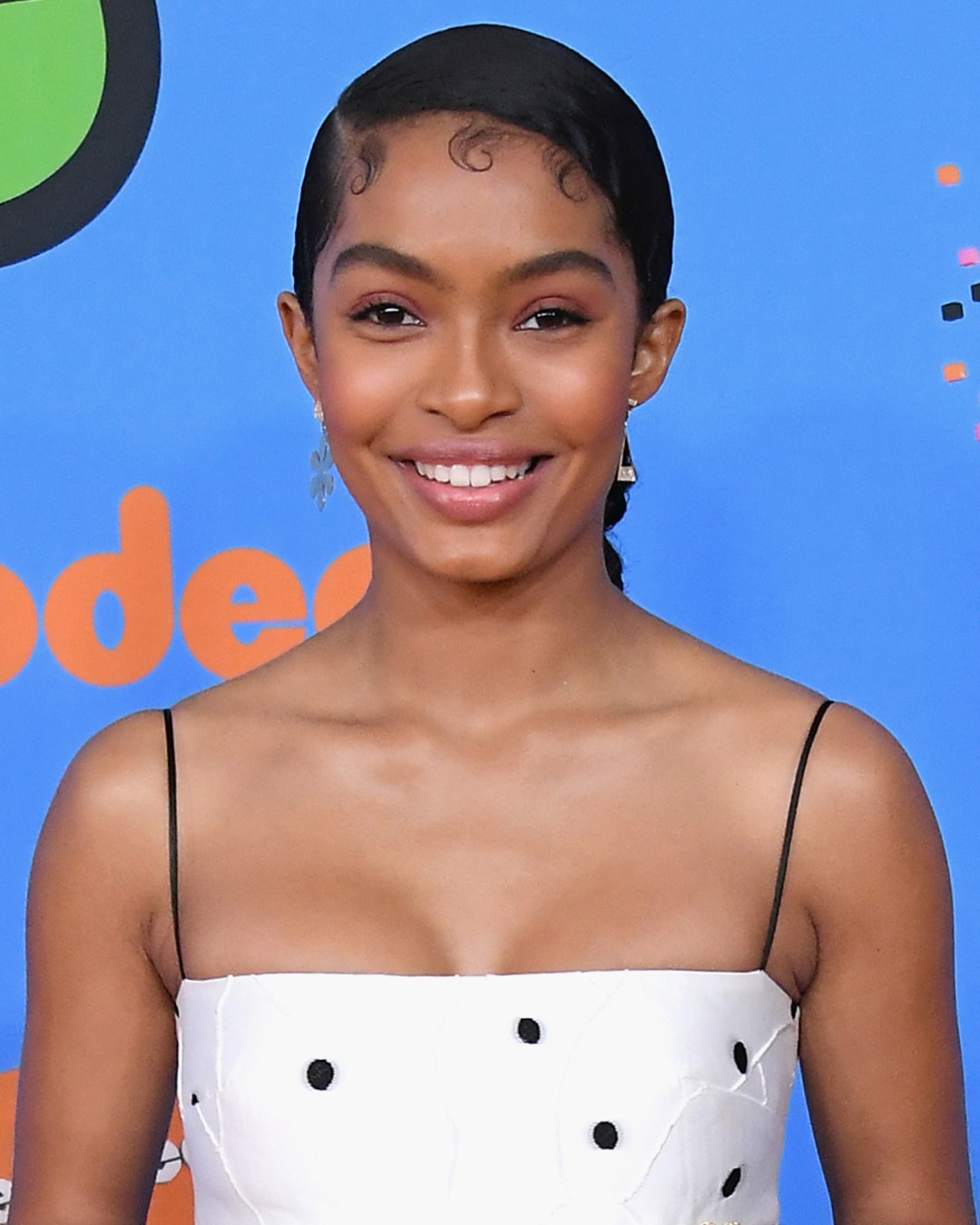 Steve Granitz/WireImage
In case you missed it: Yara Shahidi's baby hair made a major appearance at the Kids' Choice Awards.
Dressed in a Rosario polka dot top and shorts and emerald Jimmy Choo heels, the Grown-ish star went for an equally feminine hairstyle that featured a long, textured braid and laid baby hair, courtesy of celebrity hairstylist Nai'vasha Johnson. 
"The whole idea of Betty Boop was my inspiration," Nai'vasha told E! News.
To achieve the 1930s-inspired look, the natural hair expert first decided which parts of the hairline she wanted to accentuate, ultimately deciding on three small coils towards the middle of the star's face.
Her first tip: "The less hair you use, the prettier it will look."
After gathering three small sections, the hairstylist used a special rat tail comb, but admitted that when she's not doing a specific design a toothbrush works as well. 
"I have a specific tool with a tiny comb on one end and a tiny, strong brush on the other end," she revealed. "They're a few dollars."
Frazer Harrison/Getty Images
With the tool (similar one here), she carefully curled the three sections, moving it in a circular motion. Then, added product to make sure it would hold for the rest of the evening.
The stylist used Hicks Edges mixed with Moco De Gorila Punk Squizz Hair Gel, which is also a favorite of Kim Kardashian and Ariana Grande's hair pro, Chris Appleton.
According to Nai'vasha, the $3 product is "perfect for the girl with really strong texture because it makes it hold better."
With the technique, tools and products, this red carpet pro makes getting your baby hair laid a lot easier. 
Will you give it a try?