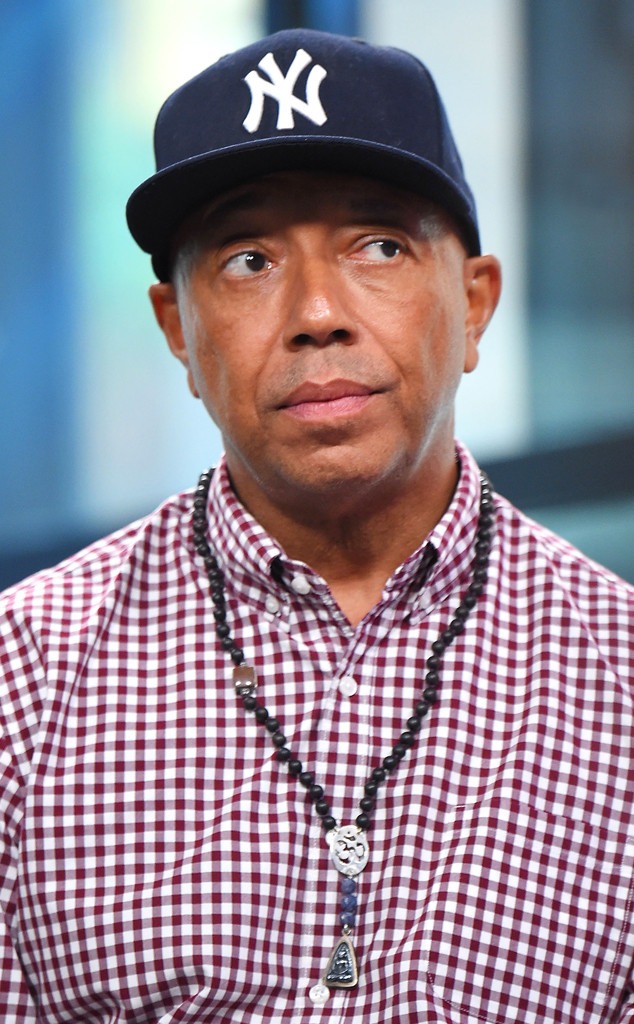 Michael Loccisano/Getty Images
Russell Simmons is being sued by a woman who claims the music mogul raped her—an accusation he "vehemently" denies.
In court documents obtained by E! News, the alleged victim who goes by Jane Doe claims she attended a concert with her elementary school student son.
Russell approached the pair and invited them backstage to meet the artists performing. He then invited the mom to a hotel bar after her son was dropped off at a babysitter.
According to the plaintiff, Russell said he had to get something from his hotel room and asked the woman to accompany him. "After entering the room, Russell shut the door and said 'I am going to f--k you,'" the plaintiff's team claimed in court documents. "Russell threw her on the bed and raped her."
"I vehemently deny all the allegations made against me," Russell later said in a statement to E! News. "They have shocked me to my core as I have never been abusive or violent in any way in my relations with women. I have submitted myself to multiple lie detector tests. I denied forced sex and sexual harassment allegations brought against me in each test; I also answered no to the question, 'Have you ever physically forced any woman to have sexual intercourse?' I passed all of the lie detector tests."
The alleged victim says there is at least one witness who saw her leaving the hotel room in tears. She also says several people were told about the rape at or near the time of the assault.
In recent months, at least 14 women have accused the Def Jem co-founder of sexual misconduct, which he has denied.
"These horrific accusations have shocked me to my core and all of my relations have been consensual," he said in a previous statement. "I am devastated by any reason I may have given to anyone to say or think of me in the ways that are currently being described. In recent weeks, some former business, creative and romantic partners have aired grievances as claims I categorically reject. In some of these instances, financial motives and direct contradictory witness testimony has been supplied to the media, which has been completely left out of stories. The current allegations range from the patently untrue to the frivolous and hurtful. The presumption of innocent until proven guilty must not be replaced by 'Guilty by Accusation.'"
He added, "I have already apologized for the instances of thoughtlessness in my consensual relations. I have separated myself from my businesses and charities in order to not become a distraction. I have re-dedicated myself to spiritual learning, healing and working on behalf of the communities to which I have devoted my life. What I will not accept is responsibility for what I have not done. I have conducted my life with a message of peace and love. Although I have been candid about how I have lived in books and interviews detailing my flaws, I will relentlessly fight against any untruthful character assassination that paints me as a man of violence."
As for Russell's newest lawsuit, the plaintiff is asking for $10 million in punitive damages. She is also claiming intentional and negligent infliction of emotional distress.
—Reporting by Taylor Bryant