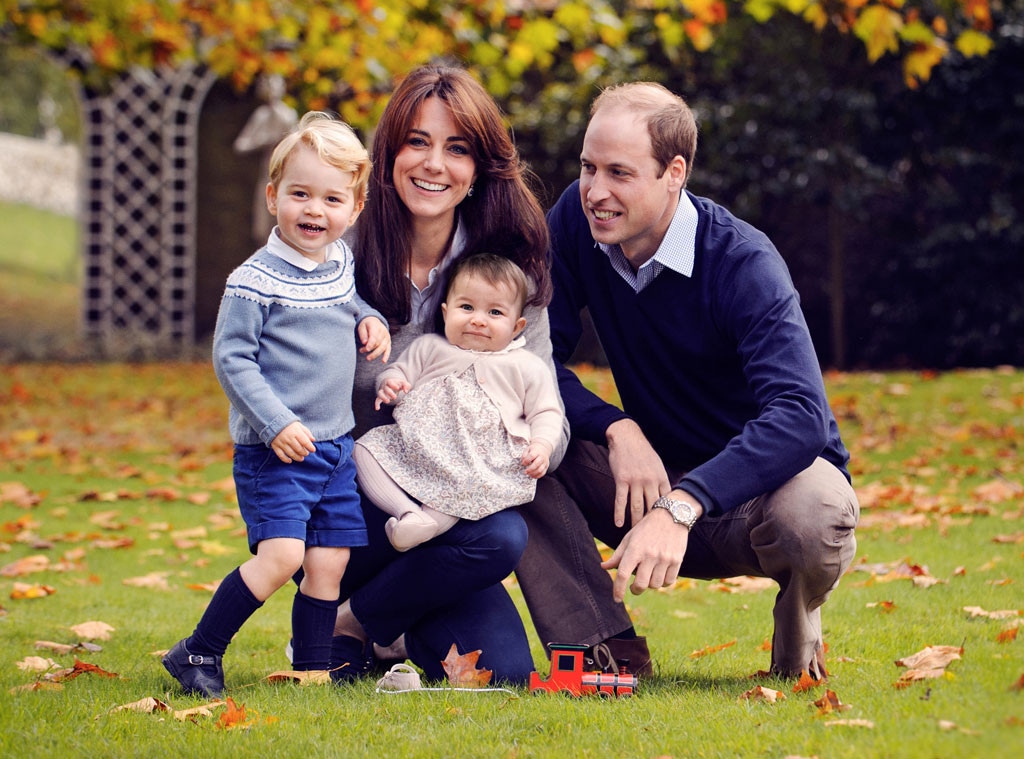 Chris Jelf /Kensington Palace via Getty Images
The kid loves the fuzz!
Prince George may be growing up but he isn't growing out of his love of all things police related.
Prince George fans may fondly recall back in November when the boy-prince wrote a letter to Santa Claus saying all he wanted for Christmas was a police car. Well the obsession is still very much omnipresent for the 4-year-old—so said Georgeyboy's famous father Prince William during an event honoring the men and women who work at New Scotland Yard on Tuesday.
While at the reception held at Kensington Palace, police commissioner Jayne Richardson, joked to the second in line to the crown that the district needed more officers, "We are recruiting, actually, so if George and Charlotte are keen?"
Vanity Fair reports that William responded, "[George] is obsessed, actually, by the police...cars, toys, everything."
Could Prince George one day grow up to be on the Criminal Investigation Department? Perhaps he'll become a DCI or eventually work his way up to Chief Officer? Seems doubtful given his royal pedigree, but a boy can dream...
Dominic Lipinski/PA Wirere
Last November, the Duke of Cambridge met with Kris Kringle during a trip to Finland and presented Old St. Nick with his son's simple Christmas list, asking only for a police car.
"I've seen you, and I had to give you this letter, " William told the jolly fellow at a Christmas market in Helsinki.
"He hasn't written down many requests, so I think one request is probably OK," William added with a laugh.
Prince William and Kate Middleton are getting ready to soon welcome their third child, expected this April. 
In September, the Palace announced, "Their Royal Highnesses The Duke and Duchess of Cambridge are very pleased to announce that The Duchess of Cambridge is expecting their third child. The Queen and members of both families are delighted with the news."