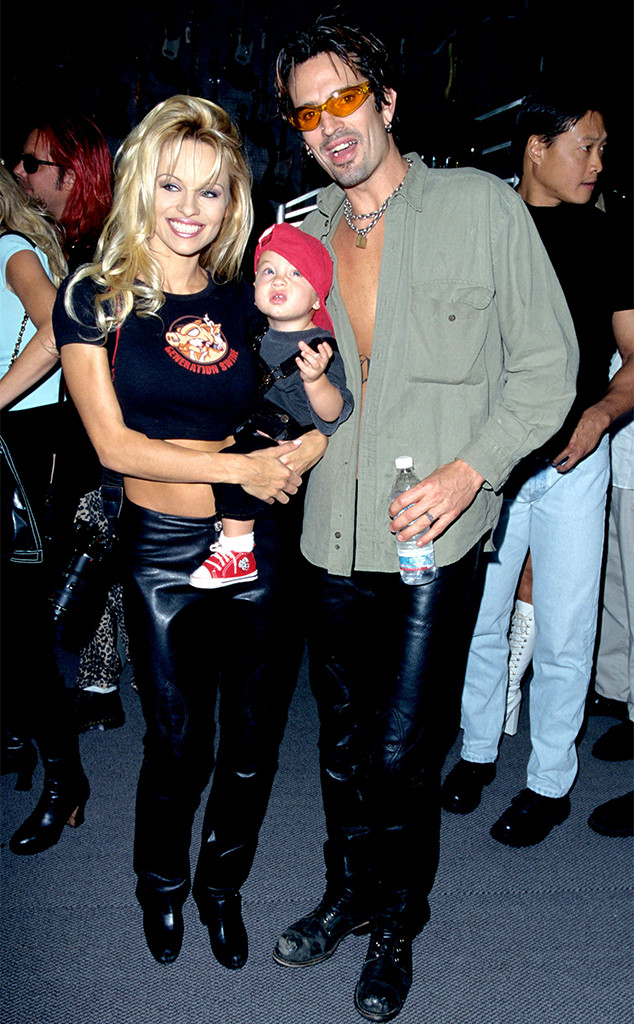 Steve Granitz Archive/WireImage
Tommy Leetalked the talk, but it was a swing and a miss as far as walking the walk.
Barely a day after slamming ex-wife Pamela Andersonfor bringing up their abusive relationship in a recent interview with Piers Morgan, the Mötley Crüe drummer required a trip to the hospital to mend his lip. He claims son Brandon Thomas Lee barged into his bedroom where he and his fiancée were sleeping and attacked him. According to TMZ, Brandon maintains he punched his drunk dad in self-defense after having confronted him about bad-mouthing Anderson.
"I asked him to leave the house and he knocked me unconscious," Lee tweeted. "He ran away from the police. THAT'S the truth."
Lee also wrote in a post that's since been deleted: "My heart is broken. You can give your kids everything they could ever want in their entire lives and they can still turn against you. Good job Brandon! Great son!"
Brandon, of course, is no longer a kid. He's 21, while brother Dylan Jagger Lee is 20. They're the offspring from Anderson and Lee's bizarre, though at times seemingly loving (and graphically so), relationship, which started with the couple tying the knot on a beach in Mexico in their bathing suits after four hot 'n' heavy days together.