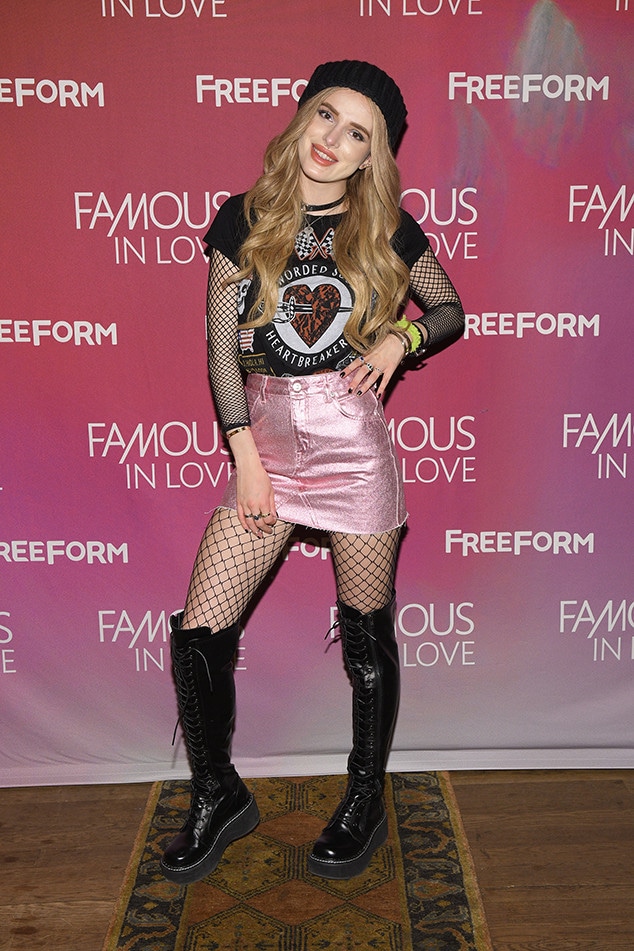 Lorenzo Bevilaqua/Freeform
Bella Thorne had second thoughts about sharing her molestation story with fans. 
Earlier this year, the former Disney Channel star revealed she suffered sexual abuse up until the age of 14, a shocking confession Thorne explained in a new interview with "Under The Influence" didn't come easy. 
"I've been thinking about saying it for a really long time. I was just very sad," Thorne recalled. After confirming the abuse on social media, the actress remembered thinking, "'Oh f--k, do I delete it?' Then I was like, 'No, Bella. You just let it stay on there.' And then I didn't say anything about it for awhile."
Thorne, 20, also consulted her manager about wiping the details from the internet. 
"He was like, 'Is it bad? Bella, there's nothing bad about this. This is good. You are not any less of a person because this has happened to you,'" she shared. "It was one of the first times that someone had actually said that to me since it happened and it really meant the world to me." 
The Midnight Sun star has voiced support for the Time's Up and Me Too movements, but clarified that her on-set interactions never went beyond "flirtatious things." 
From Bella's perspective, "I've had people flirt with me. I'm not surprised nor shocked nor offended... I've never, luckily, been put in those situations but maybe I was put in those situations my whole life." 
She continued, "I know that most of the time when people are directors or writers it's a light flirtation. You're working on set for 19 hours a day with these people. It's very easy to mistake something that they're saying as something else. Maybe it is really what they mean;  I'm lucky enough that I haven't been put in any situation in Hollywood that has been bad enough in that sense where I'm like, 'Oh, fuck. This is scary. What am I going to do to get out of here?'
Thorne also painted her time at the Disney Channel in a negative light, claiming that the family-friendly network threatened to terminate her contract over a bathing suit photo she posted. 
She alleged, "They said, 'Your lucky that Bella has such a fan base that we can't afford to fire her at this moment in time but if she does one more other thing, we will.'"
Even after Shake It Up wrapped in 2013, Thorne said casting directors refused to offer her auditions. She explained, "I had made good with those casting directors already so it was like, 'Woah, what the f--k? Just because I was on the Disney Channel?'"
"It's definitely when nothing is handed to you, you're always scraping for it," she said. 
Watch Thorne's entire interview in the video above.