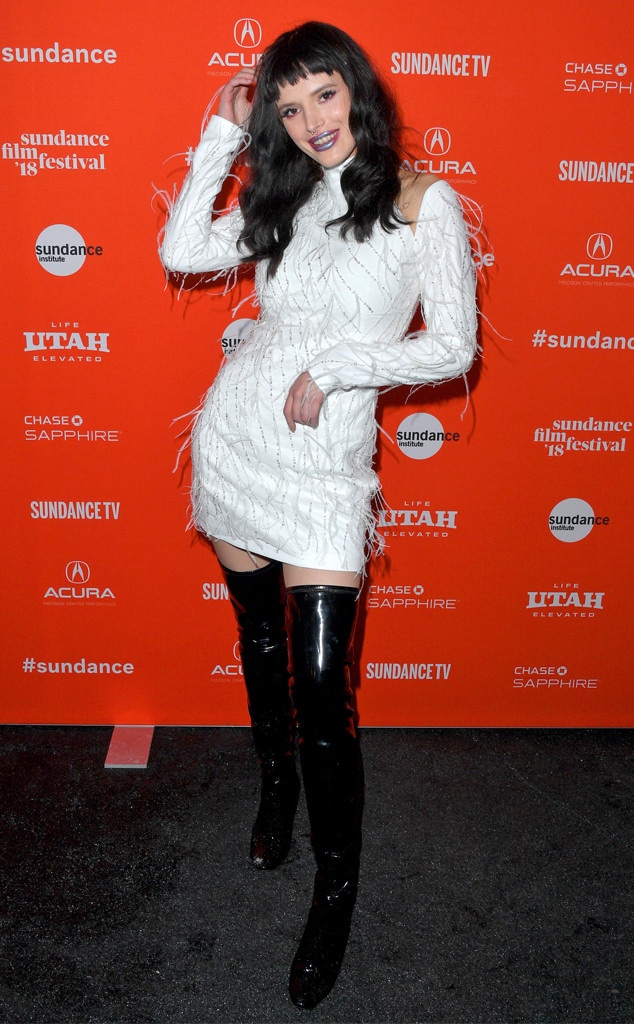 George Pimentel/Getty Images
Bella Thorne may be having a little too much fun at the 2018 Sundance Film Festival.
After arriving in Park City over the weekend for the annual event, the actress was reportedly kicked out of a hotel.
According to Page Six, Bella and her entourage including boyfriend Mod Sun were removed from their room at the Park City Marriott after someone in the group was caught smoking marijuana.
"They were seen rushing out of the hotel hours before the premiere," a spy told the publication. "There were so many bags, they needed a trail car to carry them."
Reps for Bella and the hotel have not returned E! News' multiple requests for comment.
"Bella was just being a bratty mess, smoking every minute and literally throwing a fit whenever she was somewhere she couldn't smoke," a source tells E! News. Bella skipped several pre-scheduled promotional events, apparently without explanation, and was "an hour late" to a portrait session. According to another source, the actress "doesn't think the rules apply to her."
Despite the reported drama, the actress was able to make it to the premiere of Assassination Nation Sunday night in Park City. While on the carpet, the 20-year-old sported dark hair, thigh- high boots and metallic makeup.
One day later and the actress participated in a photo shoot with co-star Sam Levinson.
Assassination Nation is a thriller that tells the story about how the quiet, all-American town of Salem, absolutely lost its mind. Suki Waterhouse, Joel McHale and Bill Skarsgård also star in the project that also tackles social media and high school.