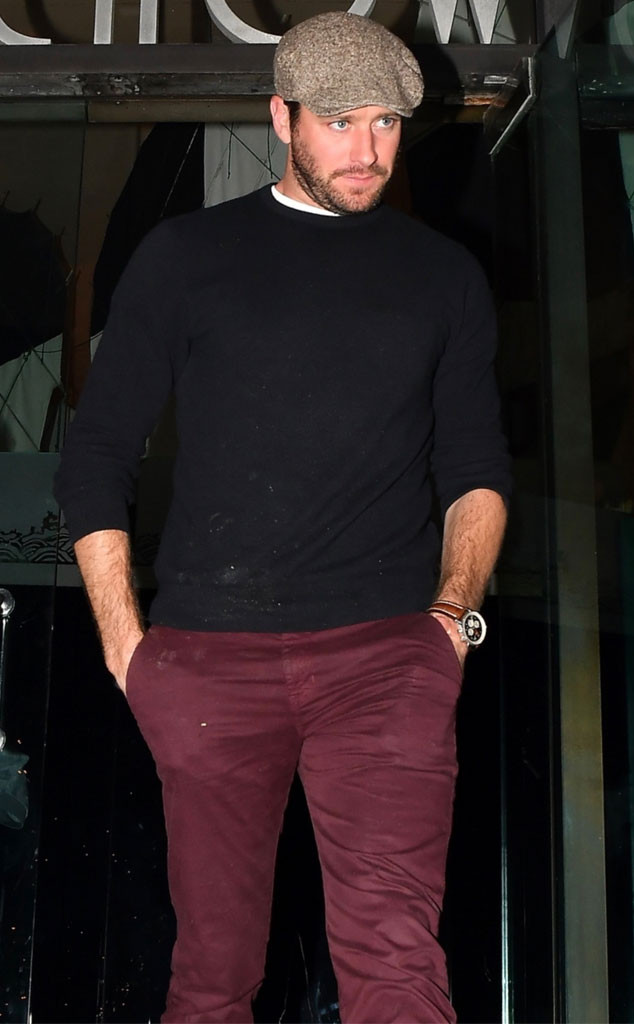 CLICKSNAP / BACKGRID
Armie Hammer still harbors negative feelings toward a Buzzfeed writer who published a critical opinion piece about him.
Last November, senior culture writer Anne Helen Peterson's "Ten Long Years of Trying to Make Armie Hammer Happen," which painted the actor's Hollywood career in a negative light, caused Hammer to quit Twitter. The Call Me By Your Name star said his "life was way better off" without Twitter's "toxic environment," but ultimately reactivated his account in late January.
Their feud is still apparently very much alive, as Hammer fired back at Peterson on Twitter today in response to her critique of Vanity Fair's recent Jennifer Lawrence profile.