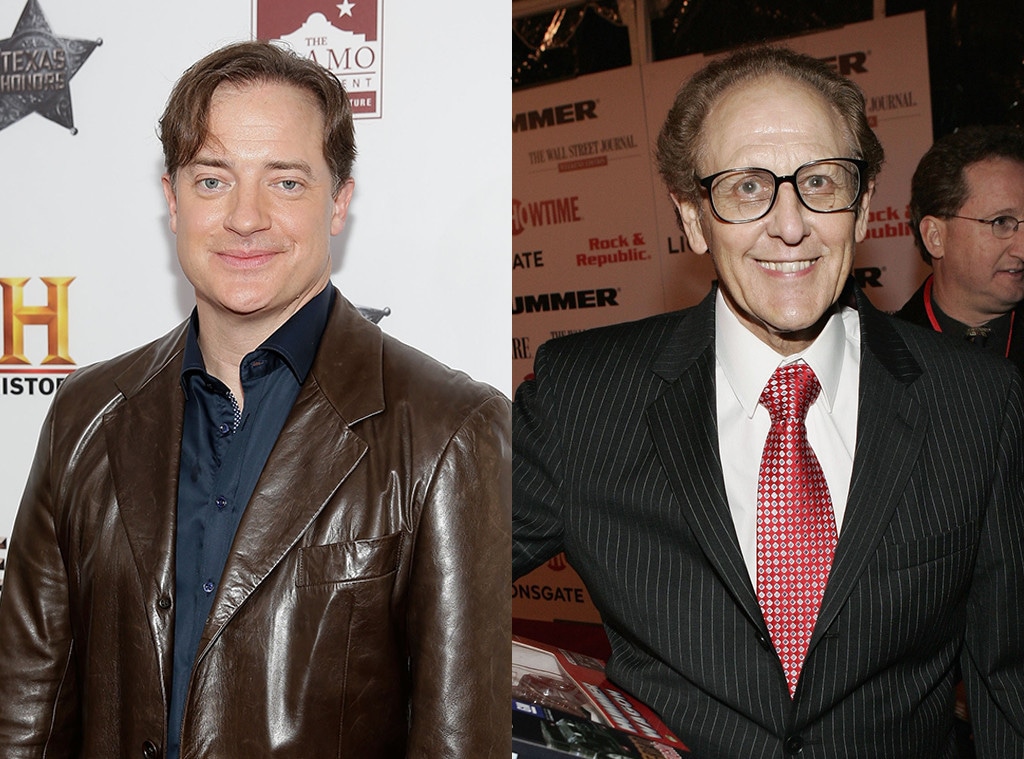 Getty Images
The Hollywood Foreign Press Association is looking into Brendan Fraser's accusations against Philip Berk.
In an interview with GQ this week, the 49-year-old actor claimed Berk—the former president of the HFPA—groped him after a ceremony in 2003, which he says contributed to his absence from the big screen since the '90s.
Now, the HFPA—who runs the Golden Globe Awards—has released a statement that they are investigating Fraser's claims.
"The HFPA stands firmly against sexual harassment and the type of behavior described in this article," the group told E! News. "Over the years we've continued a positive working relationship with Brendan, which includes announcing Golden Globe nominees, attending the ceremony and participating in press conferences. This report includes alleged information that the HFPA was previously unaware of and at this time we are investigating further details surrounding the incident."
Meanwhile, Fraser detailed the incident to GQ, claiming Berk reached out to shake his hand before allegedly reaching around and grabbing part of his butt.
"I felt ill," Fraser told the publication. "I felt like a little kid. I felt like there was a ball in my throat. I thought I was going to cry."
Though Fraser demanded and received a written apology from Berk following the incident, he never moved on from it.
Fraser said the experience made him "retreat" and "feel reclusive," messing with his sense of self. He said work "withered on the vine," adding, "In my mind, at least, something had been taken away from me."
Berk—a current member of the HFPA—responded to Fraser's statements, admitting to GQ that he did, in fact, write an apology, but that he never admitted to any wrongdoing.
"Mr. Fraser's version is a total fabrication," Berk said. "My apology admitted no wrongdoing, the usual 'If I've done anything that upset Mr. Fraser, it was not intended and I apologize.'"