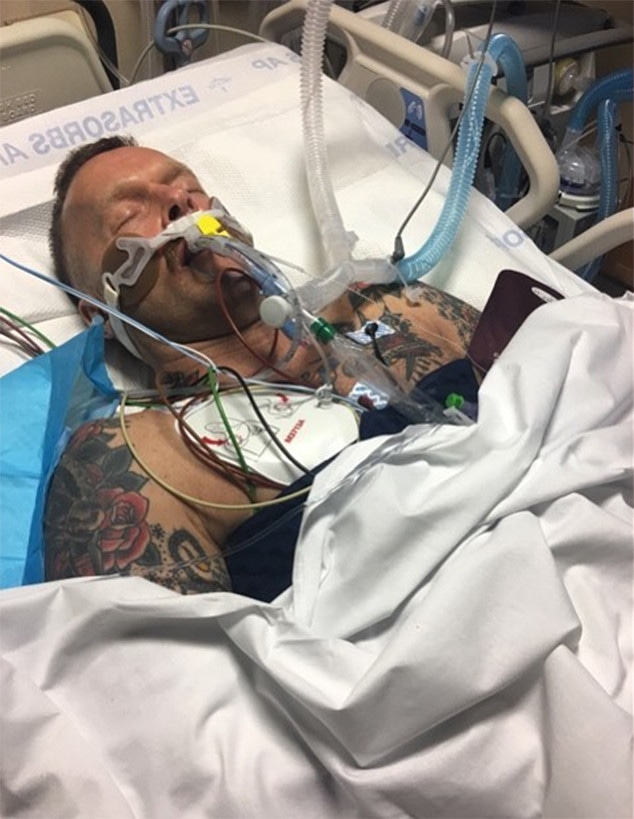 Instagram
Bob Harper recently returned to the New York gym where he suffered a heart attack last year to continue his fitness amid his road to recovery.
The 52-year-old former Biggest Loser trainer and host recalled the aftermath horrific experience in an Instagram post on Friday, posting a throwback photo of himself lying shirtless and unconscious in a hospital bed while hooked up to a ventilator. After his heart attack, Harper was hospitalized for eight days, two of which were spent in a coma.
"I am sharing an extremely private photo with all of you today. This was me 1 year and 10 days ago, in a coma," Harper wrote. "TODAY I just did 18.1 (a CrossFit workout for those of you that don't know) @bricknewyork in the same room where I went into cardiac arrest."
Watch:
Bob Harper Is Feeling "Stronger Mentally" After Heart Attack
"To say I am grateful for my life is a MAJOR understatement. The whole time I did that workout I just kept saying to myself, 'I'm still here,'" he said. "I am doing the #crossfitopen2018 because I AM STILL HERE!! Thank you to my #crossfitfamily and non CrossFit family for all of your encouragement. I'll talk more about this today in my #twocupsin post. I am so LUCKY and SO GRATEFUL!!"
Harper had also returned to the same BRICK New York gym a few months after his heart attack, for a Rachael Ray episode.
"I was not supposed to die that day," Harper said on the show. "I was NOT supposed to die."
"I realize I'm part of a club—the heart attack survivors club—and it's never a club you want to be in but once you're in, you find that there are other people just like you that are in need of guidance, in need of support," Harper told E! News exclusively earlier this month. "I want to be able to inspire people."