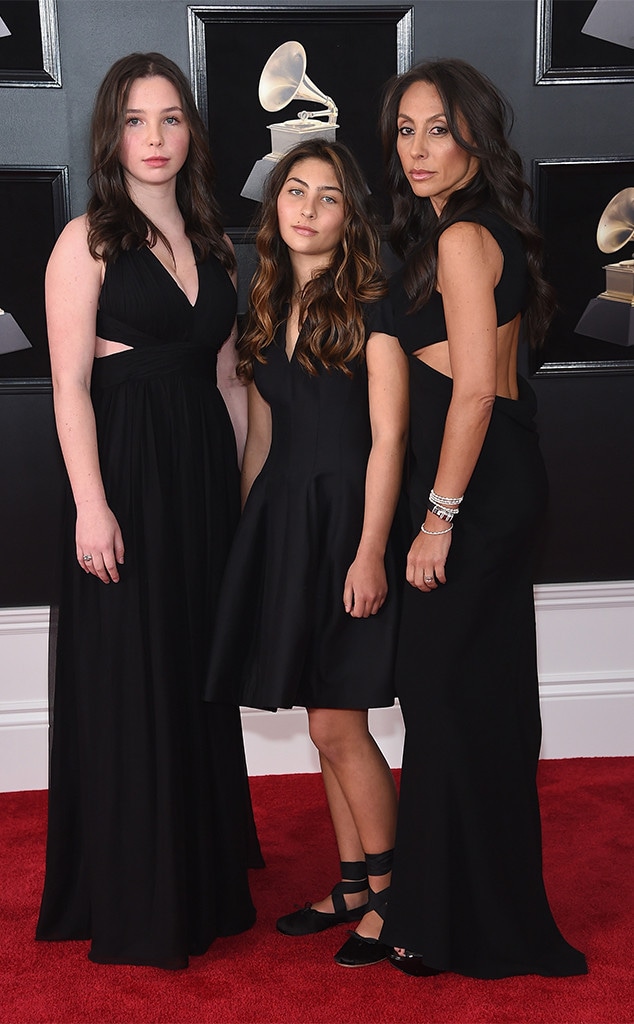 Jamie McCarthy/Getty Images
Chris Cornell's family made their first red carpet appearance at the 2018 Grammys since the Soundgarden singer's death in May.
His widow Vicky Cornell and his daughters Toni and Lili walked the carpet dressed in all black Sunday night. Chris' son, Christopher, did not attend the event.
Cornell died last May in what was ruled a suicide by hanging. Cornell, 52, was found unresponsive in the bathroom of his hotel room at the MGM Grand Hotel. His wife called a family friend to check on Cornell, who forced the door open and found him unresponsive with a band around his neck. Medics arrived on the scene, where the singer was pronounced dead.
In a statement to E! News, Cornell's rep said that the musician's passing was "sudden and unexpected." Cornell—lead singer of Soundgarden and Audioslave—was on tour with his original band at the time of his death. 
Cornell was laid to rest in a private funeral May 23rd at the Hollywood Forever Cemetery, which was attended by the likes of Brad Pitt and Pharrell.
Scores of fans gathered outside to show their respects to the iconic rocker while music from his bands Soundgarden and Audioslave played from a portable speaker. A public viewing followed the services at 3 p.m. PT and fans left flowers and gifts on Cornell's grave marker, which read, "Voice of our generation and an artist for all time."