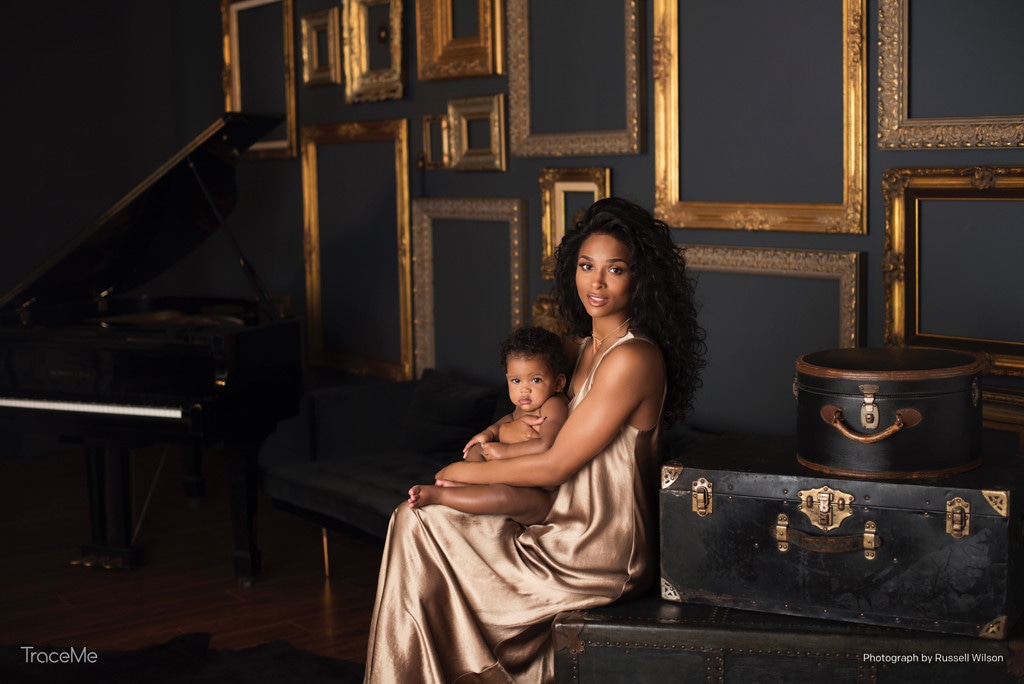 Russell Wilson
The (new) Princess is here! 
In partnership with her husband, Russell Wilson's, new app TraceMe, Ciara has introduced the world to their newborn daughter, Sienna Princess Wilson. This is Ciara's second child; she also has a son, Future Zahir Wilburn, with rapper, Future.
With the TraceMe app, fans are treated to an inside look into Ciara's life with her family, her booming music career and her personal style.
Ciara said, "I'm so excited to be opening up my world to you on TraceMe. You guys know that I tend to be private with a lot of things, but with TraceMe I can have a genuine, unfiltered connection with you all. My motivation for this was to give back for all of your support throughout the years. We now have a special place where you can get to know more about me, and see all the fun things that go on with my music, my family, my fashion, and so much more."
Ciara will also launch a live chat series, Real Talk, in which she'll engage with fans about a wide array of hot topics. Before Ciara, Russell was actually the first and only celebrity to be featured on TraceMe. To make it even more of a family affair, he was the one who photographed new mommy Ciara and their daughter for the app.  
A sweet photo on Ciara's instagram hinted at the announcement.
Some other familiar faces will definitely make an appearance, including YouTube mommy vlogger Brooke Mahan, Ciara's choreographer Jamaica Craft, hair stylist Caesar Ramirez and makeup artist Yolanda Frederick.
Of Ciara's involvement, TraceMe CEO Jason LeeKeenan said, "We could not be more thrilled to launch Ciara as our second celebrity on TraceMe. Her passion for her followers is right at the heart of our mission to connect fans with what they love, making her a perfect artist for TraceMe. 2018 is shaping up to be an incredible year for us, with more exciting announcements coming soon."