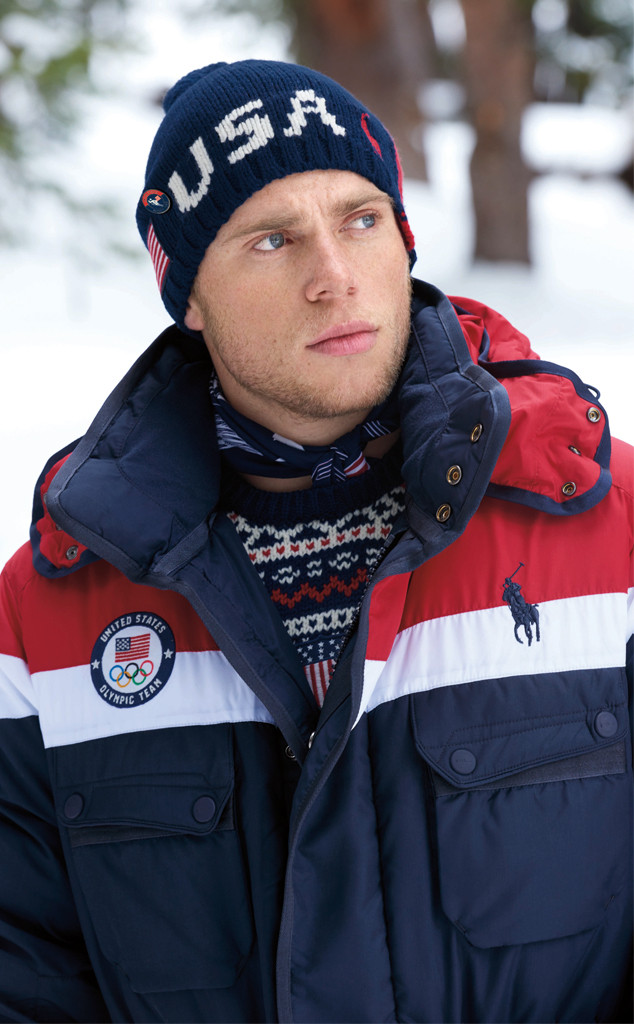 Courtesy Ralph Lauren
Gus Kenworthy's thumb may be broken, but his middle finger works just fine.
The 26-year-old skier, who's competing in the 2018 Winter Olympics in Pyeongchang, revealed via Twitter Thursday that he has sustained a minor injury to his hand. Sharing images of his X-ray and his cast, the openly gay athlete made a joke at President Mike Pence's expense. "Broke my thumb yesterday in practice. It won't stop me from competing (obvi) but it does prevent me from shaking Pence's hand so...Silver linings!" Kenworthy said, adding that he will be giving his teammates—"and literally everyone else"—an "enthusiastic 'thumbs up'" while in South Korea.
After his announcement, a Twitter user commented that his "obsession with Pence is creepy." In response, Kenworthy wrote, "This was literally my first tweet ever that mentioned him. You've tweeted more about me than I have about him. Soooo actually it looks like YOU'RE the one who is obsessed with ME! And while I'm flattered I'm really just not interested. K thx bye!"