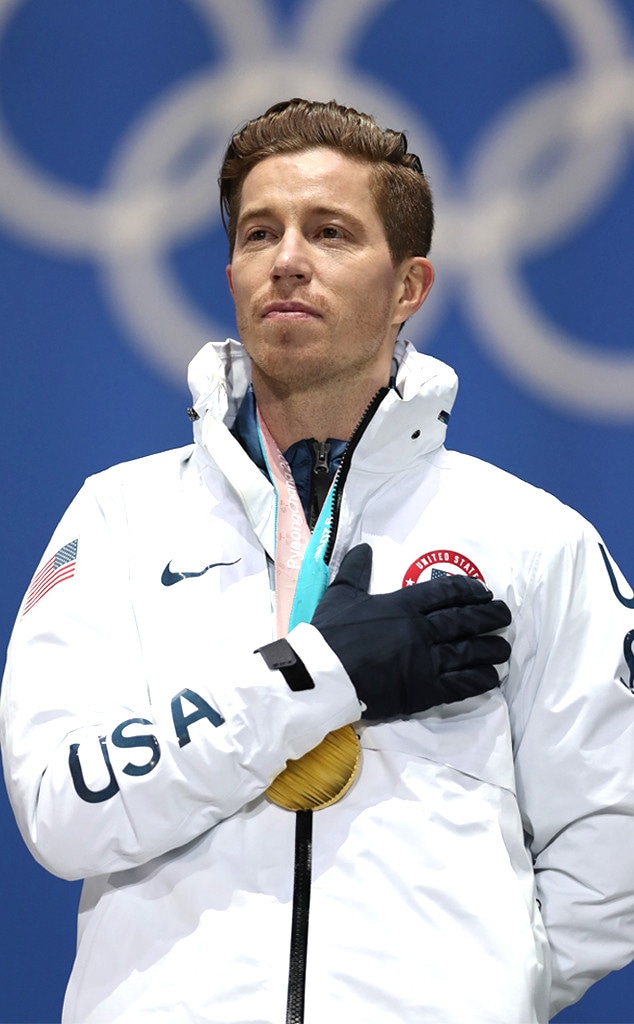 Ian MacNicol/Getty Images
A lawyer for a woman who accused Shaun White of sexual misconduct says the Olympic snowboarder has "minimized" the problem in the United States by calling her allegations "gossip."
In 2016, Lena Zawaideh, the former drummer of his band Bad Things, sued the athlete for sexual harassment. She accused him of sending her sexually explicit text messages. At the time, he said in a statement that he had "exchanged texts with a friend who is now using them to craft a bogus lawsuit." They reached an undisclosed settlement in May.
On Wednesday, after winning a record-breaking third Olympic gold medal in the men's halfpipe at the PyeongChang Winter Olympics, White, 31, was asked at a news conference whether he was concerned that Zawaideh's allegations would tarnish his legacy. He replied, "You know honestly, I'm here to talk about the Olympics, not, you know, gossip. But I don't think so." The snowboarder later apologized, saying on NBC's Today show, "I'm truly sorry that I chose the word 'gossip.' It was a poor choice of words to describe such a sensitive subject in the world today."
"Before Mr. White made his comment, Ms. Zawaideh believed that this matter was in the past, and she was happy to put the situation behind her so she can focus on her blossoming music career," Zawaideh's lawyer, Lawrance Bohm, said in a statement to E! News. "Unfortunately, by his recent comments and conduct, Mr. White has minimized the problem of sexual harassment in this country."
"Mr. White's comments, on the world stage, directly impugn the character of Ms. Zawaideh," he continued. "No woman wants to be called a 'gossip' or a liar by the harasser. Minimizing sexual harassment maximizes the harm to Ms. Zawaideh. Hopefully, before our country declares someone 'the best of the U.S.,' there will be investigation and due diligence."
White has not responded directly to the lawyer's remarks, which come amid months of allegations of sexual misconduct made against a growing number of powerful men in and outside of Hollywood.
After his on-air apology on the Today show, White told the New York Times in a statement, "I regret my behavior of many years ago and am sorry that I made anyone—particularly someone I considered a friend—uncomfortable."