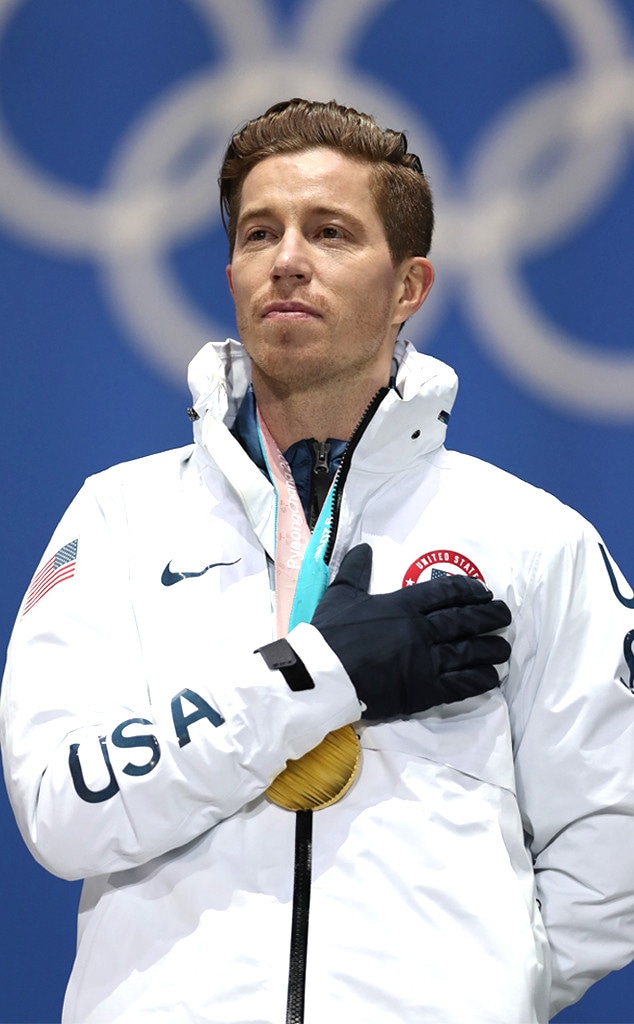 Ian MacNicol/Getty Images
Shaun White is expressing regret for some of his past behavior that has resurfaced during the 2018 Winter Olympics.
After winning a gold medal in his signature halfpipe event, the Team USA member spoke with reporters about his big win.
In the middle of answering sports questions, however, the 31-year-old received an inquiry about his sexual harassment allegations that were made against him in 2016. He has denied such claims. 
"I'm here to talk about the Olympics, not gossip," he told the journalist. And when asked if the claims could damage his reputation, Shaun replied, "I don't think so. I am who I am, and I'm proud of who I am. My friends, you know, love me and vouch for me, and I think that stands on its own."
Ultimately, the athlete clarified his comments once again in a statement to the New York Times Wednesday afternoon.
"I regret my behavior of many years ago and am sorry that I made anyone—particularly someone I considered a friend—uncomfortable," he shared with the publication. "I have grown and changed as a person, as we all grow and change, and am proud of who I am today."
That sentiment was also expressed on NBC's Today show. While sitting down with Hoda Kotb and Savannah Guthrie, Shaun expressed regret for his word choices.
"I'm truly sorry that I chose the word 'gossip,'" he said. "It was a poor choice of words to describe such a sensitive subject in the world today...I've grown as a person over the years. Every experience in my life, I feel like it's taught me a lesson. And I definitely feel like I am a much more changed person than I was when I was younger."
Back in 2016, Lena Zawaideh filed a lawsuit claiming that Shaun sexually harassed her. In court documents obtained by E! News, the suit also alleged breach of contract and wrongful termination from the band. Lena served as a drummer in Shaun's rock band Bad Things.
Shaun would deny the accusations and claim the suit has "absolutely no merit." The New York Times reported that the lawsuit was settled in May 2017 for an undisclosed amount.