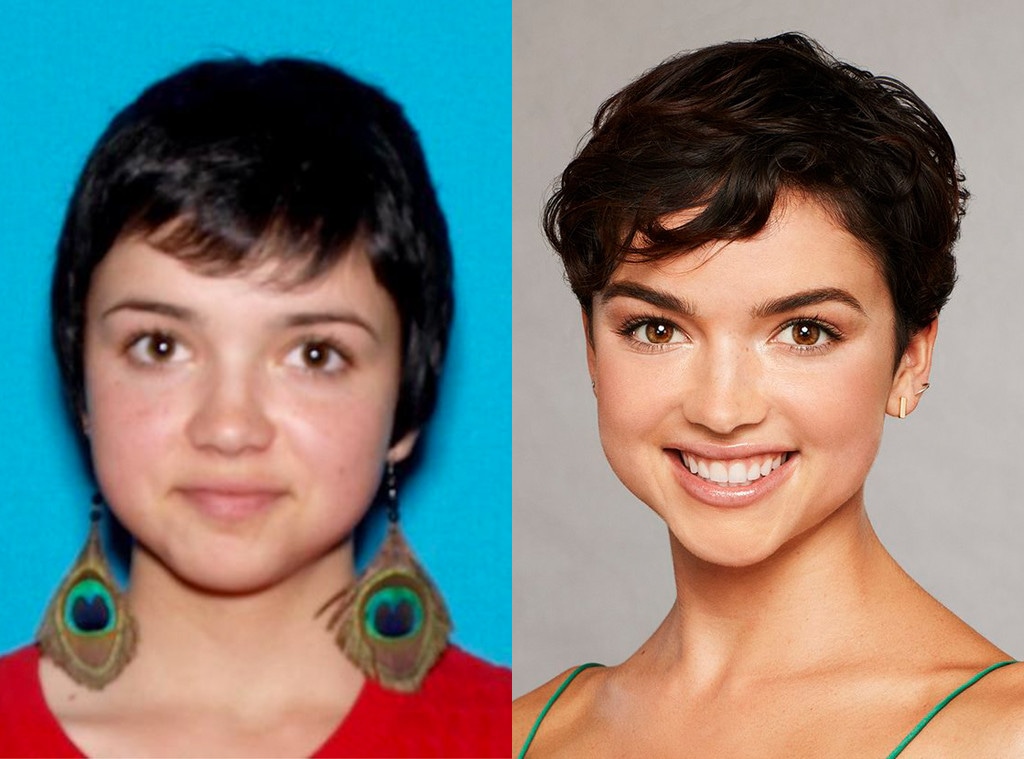 ABC, State of California Department of Justice
Bekah Martinez didn't end up with the final rose, but she did end up on a missing person's list.
Jimmy Kimmel asked the recently eliminated contestant about her now-famous disappearance on Monday's episode of Jimmy Kimmel Live!.
For those in Bachelor Nation who aren't quite caught up, a spokesperson for the Humboldt County Sheriff's Office recently told the North Coast Journal that Martinez's mother reported her missing on Nov. 18. According to the spokesperson, the 22-year-old nanny from Fresno, Calif. had gone to Humboldt County to work on a marijuana farm but hadn't contacted her mother since Nov. 12.
Now, Martinez is suggesting the whole thing is a big misunderstanding. 
"Alright, let me set the record straight," she told Kimmel. "First of all, a lot of people thought I lied to my mother saying that I was on a farm when I was actually on The Bachelor. But no, I had already been eliminated from the show and I just decided to go up to the mountains with some friends for a couple of weeks, and I was there for six or seven days without phone service, which I thought I was going to have phone service and I told my mother that I would."
Martinez, who went by Bekah M. on The Bachelor, said she got this "weird feeling" that she needed to go home immediately on the sixth or seventh day of her trip. So she drove to a place where she got cellular service and called her parents. It was then that she learned her mother had reported her missing just 12 hours before. 
The Humboldt County Sheriff's Office spokesperson told the North Coast Journal a deputy spoke to Martinez on the phone and removed her from the missing person's list. 
Still, there was one point on which Kimmel wasn't clear.
"So you were not on a marijuana farm?" he asked her. 
"Is that what it was? Was that a marijuana farm that I was on?" Martinez quipped before explaining her friends had a marijuana farm up there. She also clarified that she's "not a weed farmer" and that she's still a nanny in Los Angeles. 
"Yeah, when you're watching kids you don't want to be known as the weed farmer," Kimmel said. 
Watch the video to see the interview.
The Bachelor's Arie Luyendyk Jr. sent Martinez packing after a group date in Tuscany with fellow contestants Kendall and Tia.
When Kimmel asked Martinez how she's been feeling since the elimination, she replied, "You know, I'm hanging in there. It was shocking for me, as well. But, I'm picking up the pieces as I go along."
Then again, Luyendyk Jr. may not have been the man of her dreams after all. While Martinez told Kimmel she had wanted to go on The Bachelor for years, she admitted she was originally hoping a different man would be handing out the roses.
"Well, I was hoping it would be Peter [Kraus], but it ended up being Arie," she said.
To see who Luyendyk Jr. ends up picking, watch The Bachelor Monday nights at 8:00 p.m. EST.