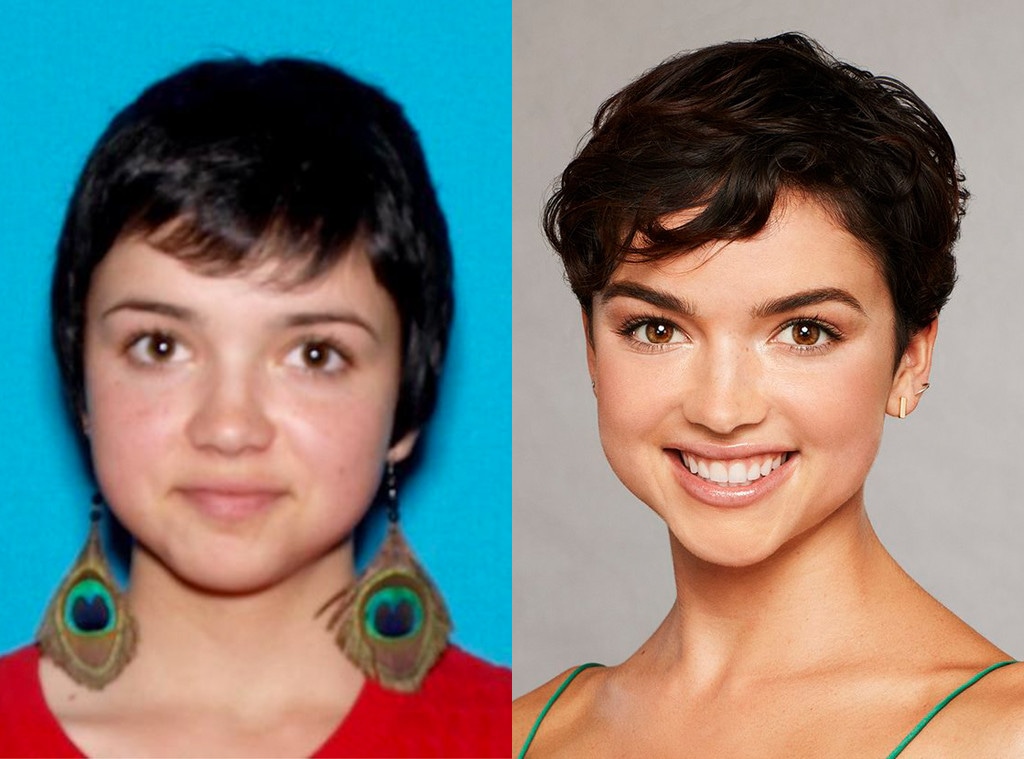 ABC, State of California Department of Justice
Say what?
On Thursday, a post on the Facebook page of the North Coast Journal showcased a collage of photos of several people reported missing in Humboldt County, California, along with the question, "See anyone you recognize?"
"Yep, Rebekah Martinez is on this season of The Bachelor...." a user replied.
Indeed, season 22 contestant Bekah M. was on the list. The California Attorney General's website features an entry for the 22-year-old reality star, who is seen in a photo wearing peacock feather earrings. It says she was last seen on November 12.
Martinez, a nanny from Fresno, California, was actually seen onscreen in a Bachelor episode last Monday, and has for months remained active on Instagram and Twitter, where she addressed the issue of her being on the missing persons list by cracking a joke.
"MOM. how many times do I have to tell you I don't get cell service on The Bachelor??" she tweeted on Friday.
"Honestly the scariest thing about this story is that my efforts to conceal The Worst Drivers License Photo Of All Time have been thwarted," she added. "Let's play a game: Russian nesting doll or Bachelor contestant?"
The North Coast Journal said a Humboldt County Sheriff's Office spokesperson said a deputy spoke to Martinez on the phone and that she has since been removed from the missing persons list.
The spokesperson told the outlet that Martinez's mother reported her missing on November 18, adding, "Martinez had reportedly come to Humboldt County to work on a marijuana farm. Her mother hadn't heard from her since Nov. 12, 2017."
Martinez had said on Instagram on September 17, "HI ALL I'm giving up my phone and social media for the next several weeks, so if you need to contact me, welll... tough luck!"
Martinez returned to the social network on November 22 and announced the following month that she would appear on the new season of The Bachelor, which premiered on January 1.
Filming on the current season of The Bachelor began in September. Most of Martinez co-stars also took a social media break between then and November.