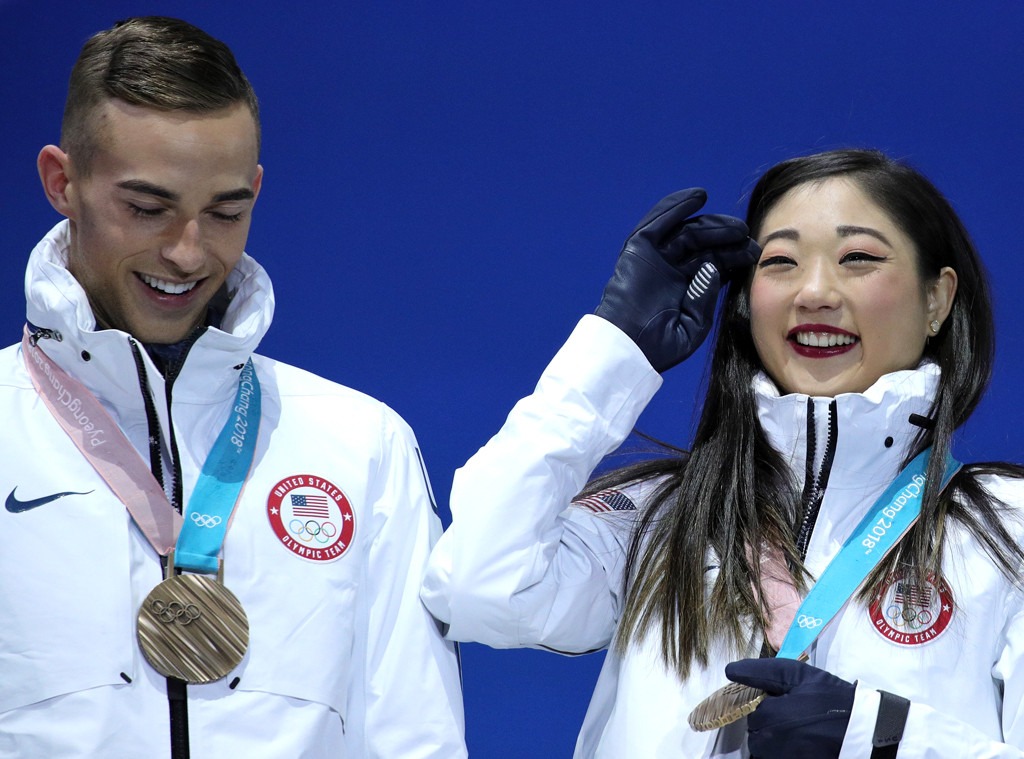 Andreas Rentz/Getty Images
They say the Olympics bring the world together. Perhaps it brings friends even closer too.
On Sunday night, millions of Americans cheered on Team USA figure skaters Mirai Nagasu and Adam Rippon as they skated their way to an impressive bronze medal for the team figure skating competition.
Adam received rave reviews for his performance and became the talk of social media for his fun interviews. As for Mirai, she low-key made history as the first American woman to land a triple axel at the Olympics.
While their skills on the ice deserve plenty of praise, it's Mirai and Adam's tight friendship and bond that has many Olympic fans smiling this afternoon.
After watching his close friend's performance Sunday night, Adam couldn't help but gush about the Olympic athlete.
ARIS MESSINIS/AFP/Getty Images
"I love my girl and so proud of her tonight," he shared with NBC Sports. "I've been waiting for this my whole life, then to see my friend go out there and skate like that is even better."
Adam also told NBC's Mike Tirico a story about how they experienced the 2014 Winter Olympics back at home in the states.
"Four years ago, we got In-N-Out, we went back to her house, we climbed up to the roof of her house, and we were eating In-N-Out because we were so upset that we weren't at the Olympic Games," Adam added. "And tonight…We gave each other a hug and I said, 'Mirai, we're here. We did it.'"
The medalists currently call themselves roommates as they stay at the Olympic village in Pyeongchang, South Korea. And lucky for us fans, these two are only beginning their fun at the Winter Olympics.
On Monday morning, the pair appeared on NBC's Today where they stood side-by-side praising each other's performance. Mirai also poked fun at how she held her medal during the live interview on Twitter.
They are in awe of all the praise and attention they've received online from publications across the country. The duo also can't help but freak out when Hollywood's biggest stars voice their support online.
When Elizabeth Banks called them both "amazing," Mirai responded: "I'm so glad that @Adaripp showed me this historic tweet. Hey @ElizabethBanks if you ever need a tribute for the @TheHungerGames or another @PitchPerfect Bella, I'll probably be aca-awful but I volunteer as tribute!"
Reese Witherspoon, Kristi Yamaguchi, Busy Phillipps, Meryl Davis and others have also spoken out on Twitter.
And while there can only be one winner during key competitions, it's safe to say these two will remain close no matter what the score board says.
"Got beat out by @Adaripp," Mirai tweeted Sunday night after learning Adam was the highest trending topic at the Olympics. Something tells us an In-N-Out date is still in their future.