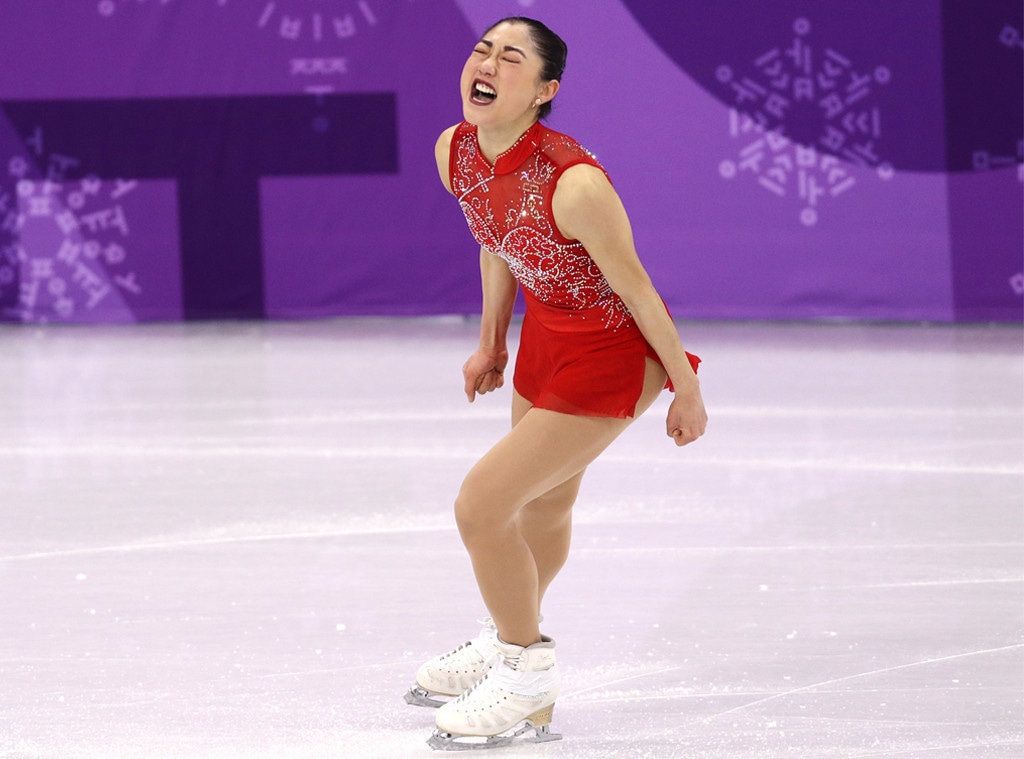 Maddie Meyer/Getty Images
Nailed it!
The Internet went wild after American figure skater Mirai Nagasu made history when she became the first-ever American woman to land the elusive triple axel at the Olympics.
Much to the delight of many, the ice princess hit the jump during the free skate portion of the figure skating team event on Sunday night at the 2018 Winter Games in Pyeongchang, South Korea.
Nagasu is only the third American female skater to ever land the move, which involves a forward takeoff and three-and-a-half mid-air rotations, in competition. Besides Nagasu, Tonya Harding famously landed the axel at the national championship in 1991, followed by Kimmie Meissner in 2005.
After making history, Nagasu told NBC's Andrea Joynce, "To nail that triple axel, I tripped a couple of times going into it, but told myself 'No, I'm going to go for it and I'm not pulling back,' That was really special for me."
In a addition to a flurry of fan comments, a slew of skaters hopped online following the move and wished their congratulations to the skater.
Olympic skater Scott Hamilton hopped on to Twitter to express his joy, writing, "So thrilled for @mirai_nagasu becoming the first woman from the @TeamUSA to land a Triple Axel in @Olympics competition. Also for her perfect skate on Olympic Ice! @NBCOlympics #Pyeonchang2018 #FinishFirst Great things happen to good people!"
Olympian Kristi Yamaguchi cried tears of joy. "Wow @mirai_nagasu !!! Congratulations...tears of joy for you again! #1stAmerican3axel #hero," wrote the skater.
Ice dancer Meryl Davis also said she shed tears.  "That was a sloppy cry kind of skate! I'm standing in my living room! mirai_) @mirai_nagasu What a TRIUMPH."