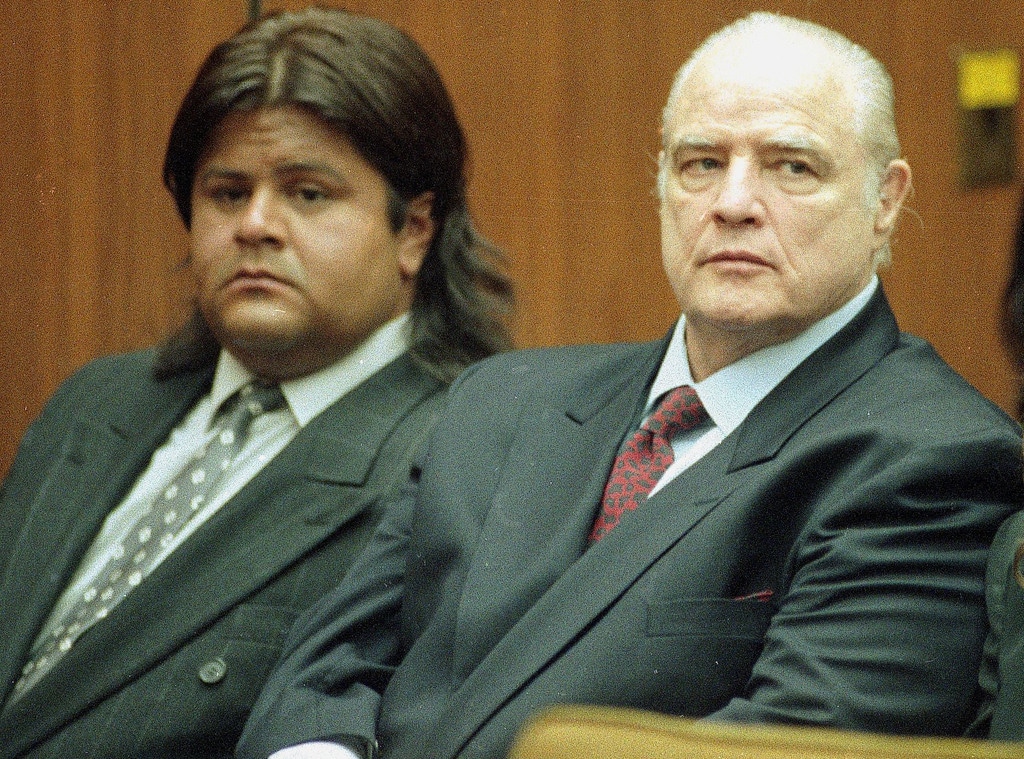 NICK UT/AP/REX/Shutterstock
Did Marlon Brando and Richard Pryor sleep together? Some say yes. Others say no. 
The mystery surrounding recent claims involving the late iconic actor and comedian has not settled considering Brando's son, Miko Castaneda Brando, has issued another denial to the story on his family's behalf. 
"The Marlon Brando family has heard the recent comments by Quincy Jones and we are disappointed that anyone would make such a wrongful comment about either Marlon Brando or Richard Pryor," he told TMZ. 
Questions were initially raised about the two stars when Quincy Jones claimed in a wide-ranging Vulture interview that Brando "was the most charming motherf--ker you ever met. He'd f--k anything. Anything! He'd f--k a mailbox. James Baldwin. Richard Pryor. Marvin Gaye."
Anthony Wallace/ANL/REX/Shutterstock; The LIFE Picture Collection/Getty Images
Then, Pryor's widow Jennifer Lee stood by Jones' comments, telling TMZ that Pryor was open about his bisexuality with his friends and wrote about it in his diaries. As for the claims about him with Brando, Lee told TMZ, "It was the '70s! Drugs were still good, especially quaaludes. If you did enough cocaine, you'd f--k a radiator and send it flowers in the morning." 
However, the story was not exactly settled. Pryor's daughter Rain Pryor took aim at the claims in a since-deleted Facebook message, writing, "Daddy did NOT have relations with Brando. There were no trips to his South Pacific Oasis, no flowers or love notes between. Not even a film role...Why this sudden need to drag Daddy through the Hollywood mud? I find it tasteless and infuriating. At least get the details right, but of course we live in the age of faux news is real unless we disagree for our own agendas, and people need to stay relevant by dishing dirt."
"Bottom line. This man Richard Pryor, is not your Hollyweird scandal performance," she concluded. "He is our Daddy. He is our perfect imperfection. He is our legacy and we are most certainly his. So get a life and focus back on what's really going on in the world."
Perhaps the only people who will ever know the real story are Marlon Brando and Richard Pryor.