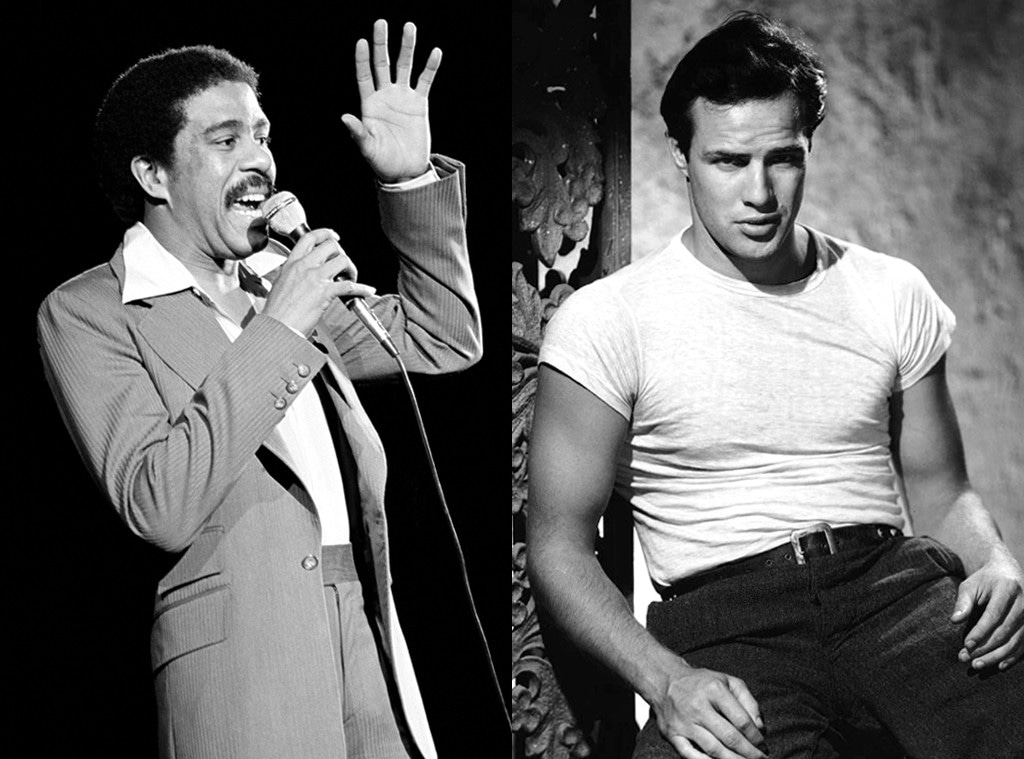 AP Photo/Lennox McLendon, Kobal Collection
Richard Pryor and Marlon Brandon may not have been as close as some first thought.
Earlier this week, Richard's widow Jennifer Lee claimed the legendary comedian and actor slept together in the 1970s.
Jennifer told TMZ that her late husband never hid his bisexuality from their inner circle. In fact, she claims he detailed his relationships with men in his diaries.
But according to Rain Pryor, it's just not the case.
"Daddy did NOT have relations with Brando. There were no trips to his South Pacific Oasis, no flowers or love notes between. Not even a film role," she wrote in a Facebook post Thursday afternoon. "Why this sudden need to drag Daddy through the Hollywood mud? I find it tasteless and infuriating. At least get the details right, but of course we live in the age of faux news is real unless we disagree for our own agendas, and people need to stay relevant by dishing dirt."
Rain added, "Bottom line. This man Richard Pryor, is not your Hollyweird scandal performance. He is our Daddy. He is our perfect imperfection. He is our legacy and we are most certainly his. So get a life and focus back on what's really going on in the world."
So where did all this speculation appear in the first place? In a wide-ranging interview with Vulture, Quincy Jones inferred that Marlon hooked up with Richard.
"He was the most charming mother--ker you ever met. He'd f--k anything. Anything! He'd f--k a mailbox. James Baldwin. Richard Pryor. Marvin Gaye," Quincy said.
When the reporter asked to clarify if he slept with them, Quincy replied with a frown, "Come on, man. He did not give a f--k!"
Ultimately, Rain wants people to remember her father as a "brilliant and bruised" dad who was successful for a variety of reasons.
"I should be commenting on his genius comedy and the fact that he not only wrote, directed and produced ... he had an office at Columbia Pictures and was once one of the richest men," she wrote. "I should be sharing prolific anecdotes because he was an activist and so brutally honest. But instead I am sharing much vulnerability with some mean spirited gossip rag readers who believe anyone with money and fame."