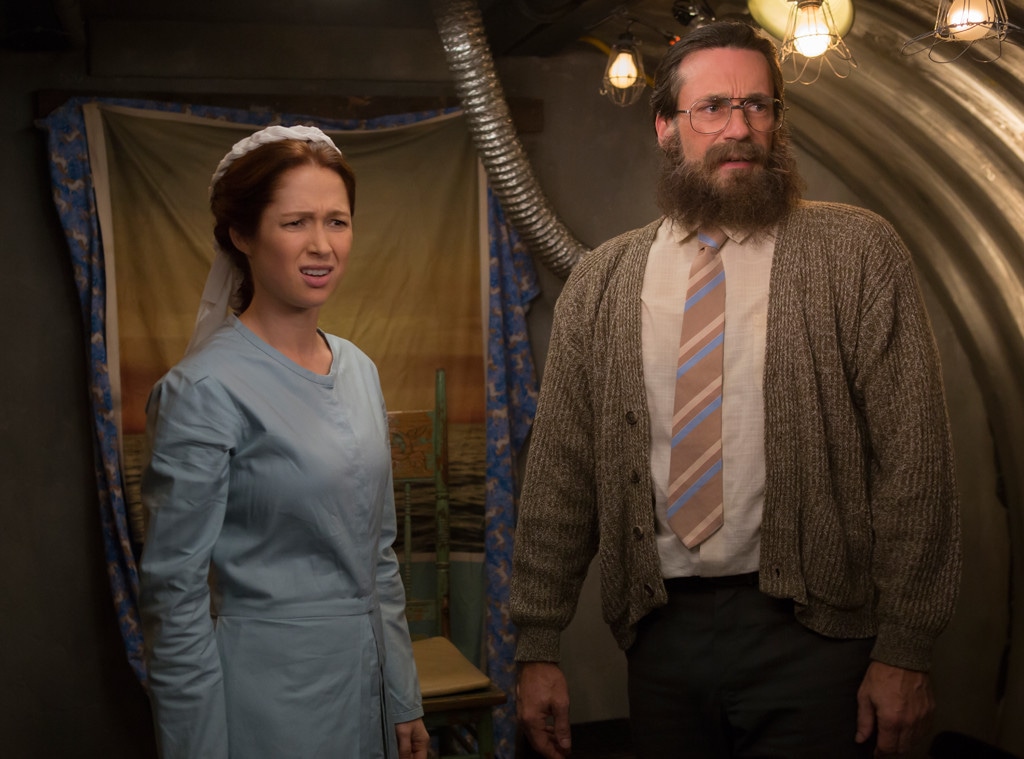 Netflix
While the Institute for the Higher Mind has definitely taken over both Megan Morrison (Christine Evangelista) and Kyle West's (Josh Henderson) lives on The Arrangement, it certainly isn't the first seedy movie or TV self-help organization to totally consume its on-screen characters. 
From the deadly gang threatening the life of Ally (Sarah Paulson) on American Horror Story: Cult to the laugh-out-loud doomsday cult Kimmy Schmidt (Ellie Kemper) escapes from in Unbreakable Kimmy Schmidt, self-help organizations have played a major role in TV and movies of the past and present.
While we wait to see what Megan has in store for The Institute (and vice versa) on season two of The Arrangement, let's check out some other creepy groups and organizations that have brought laughter, tears and lots of fear to our TV and movie screens.