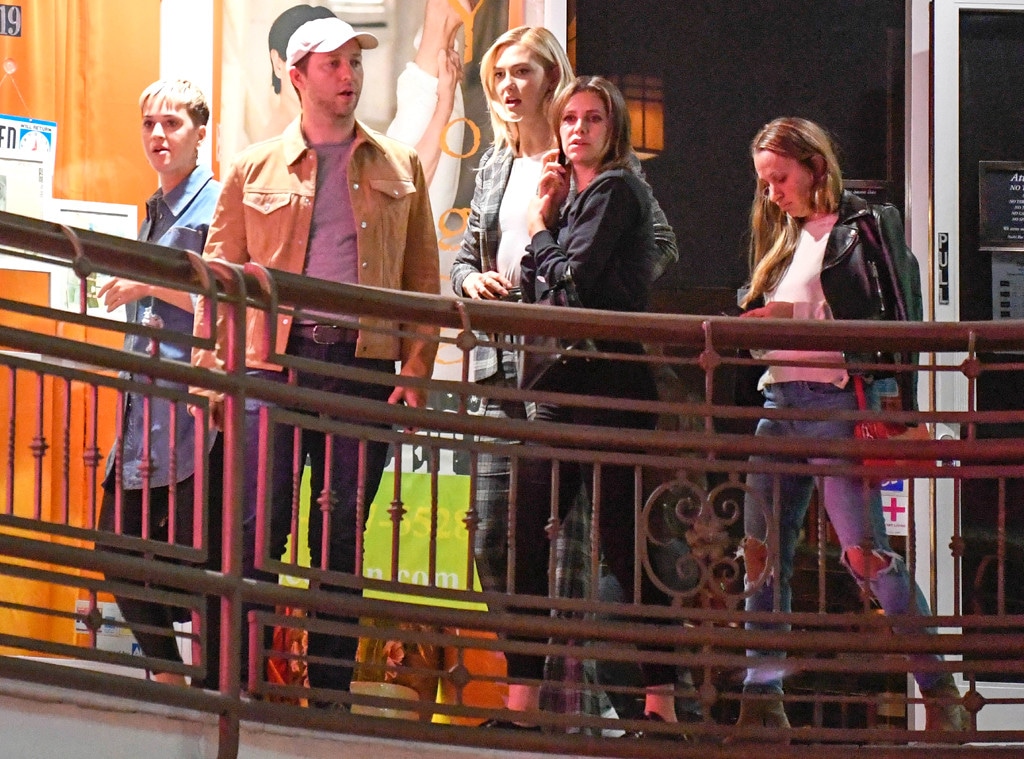 MEGA
Wonder what Taylor Swift would have to say about this outing! 
Karlie Kloss proved she refuses to pick sides in the apparent feud between her BFF Taylor and Katy Perry, stepping out Wednesday for dinner with the "Chained to the Rhythm" songstress and a group of pals.
Karlie and Katy were joined by mutual bestie and man-about-town Derek Blasberg for the late night sushi run in Los Angeles, adding fuel to the speculation that Taylor is never, ever getting back together with Kloss. 
Rumors of a rift sparked when Swift snubbed Kloss' name (as well as Lorde, Ruby Rose and Cara Delevingne) from a squad-inspired shirt worn in her "Look What You Made Me Do" music video. It only continued when Karlie captioned an Instagram photo "swish swish," referencing Katy's T. Swift diss track of the same name. She'd later edit the caption after some considered it a jab toward Taylor. 
So is there actually any truth to Taylor and Karlie's falling out? A source denied the possibility of such drama last year, telling E! News, "Taylor and Karlie are doing well as friends... They still speak but have been slammed with crazy schedules on both sides." 
As for why Karlie wasn't involved in Taylor's recent music projects, the source said she had "many prior commitments" and insisted the pair are "still good friends."
This isn't the first time Kloss has been asked to answer for her allegiance to Swift. After calling Kim Kardashian a "lovely person" in the midst of a tiff with Taylor over Kanye West's song "Famous," Karlie took to Twitter with a message for the haters. 
"I will not allow the media to misconstrue my words," Kloss wrote. "Taylor has always had my back and I will always have hers... And I will never be the girl that you can use to pit women against each other. That isn't me."