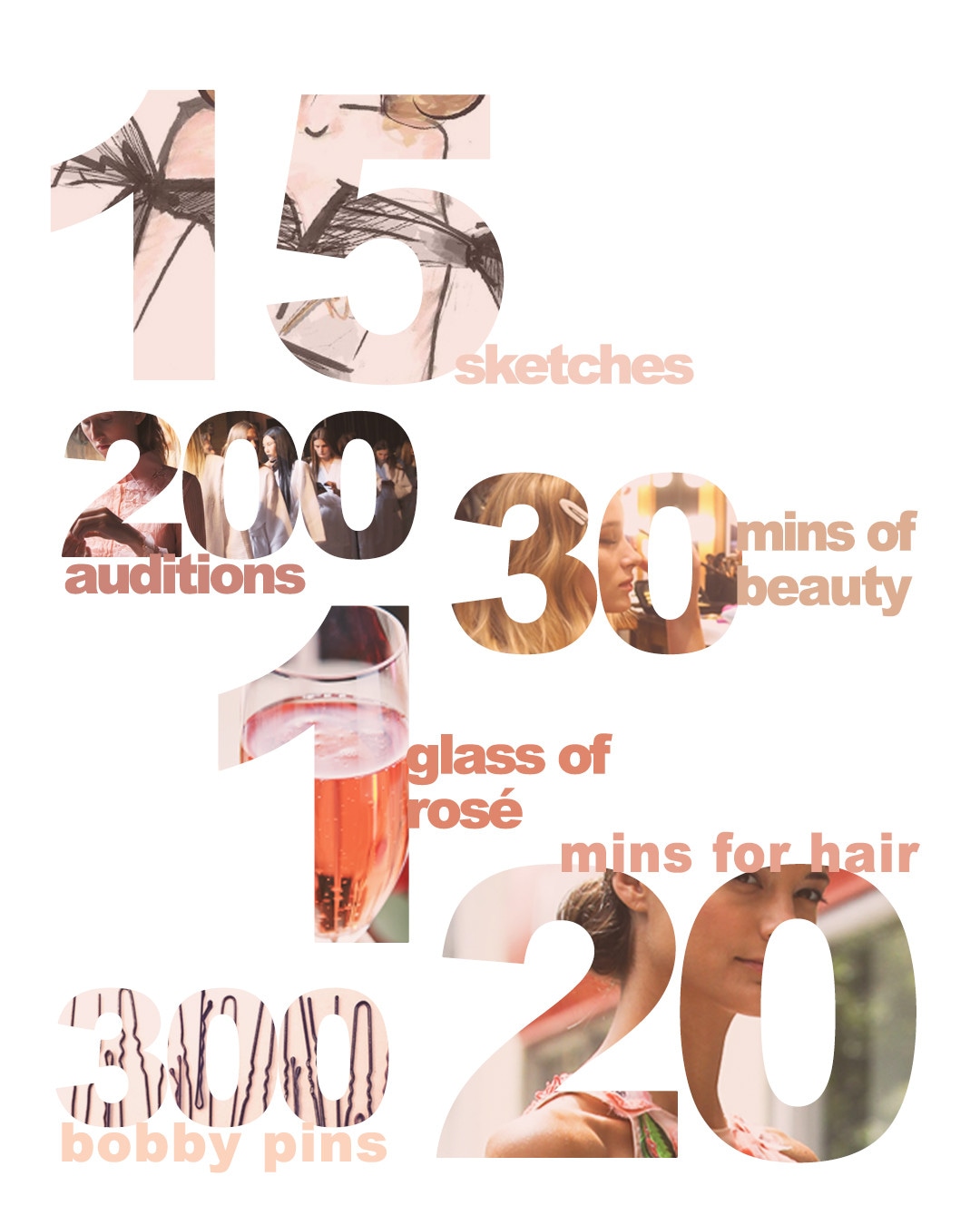 How do you quantify the work that goes into a NYFW show?
Putting on a reputable event can cost anywhere from $200,000 to seven digits—in 2011, Marc Jacobs set a new record, spending at least a million (or $1,750 per second), according to The New York Times. But what does that mean in terms of creative and physical output? There are thousands of details that make a show great, from the sketches, to the models, to hair and makeup. Each component in itself is made of bits and bolts, from tools to the experts needed. A fashion show is one complicated moving machine. 
"It is really so hard to quantify [the sweat and tears that go into a show]. There are detailed beaded dresses and skirts that can take up to a month to do," said Stacey Bendet, Creative Director of Alice + Olivia. "Our installations are so detailed we begin working on the renderings for the sets months in advance. Each show is truly a passion project!"
Still, we're going to try...just so you can get an idea what really goes into fashion week. We rounded up estimations from runway veterans below!
Stay tuned all week for more updates, celebrity looks and how-tos from NYFW!