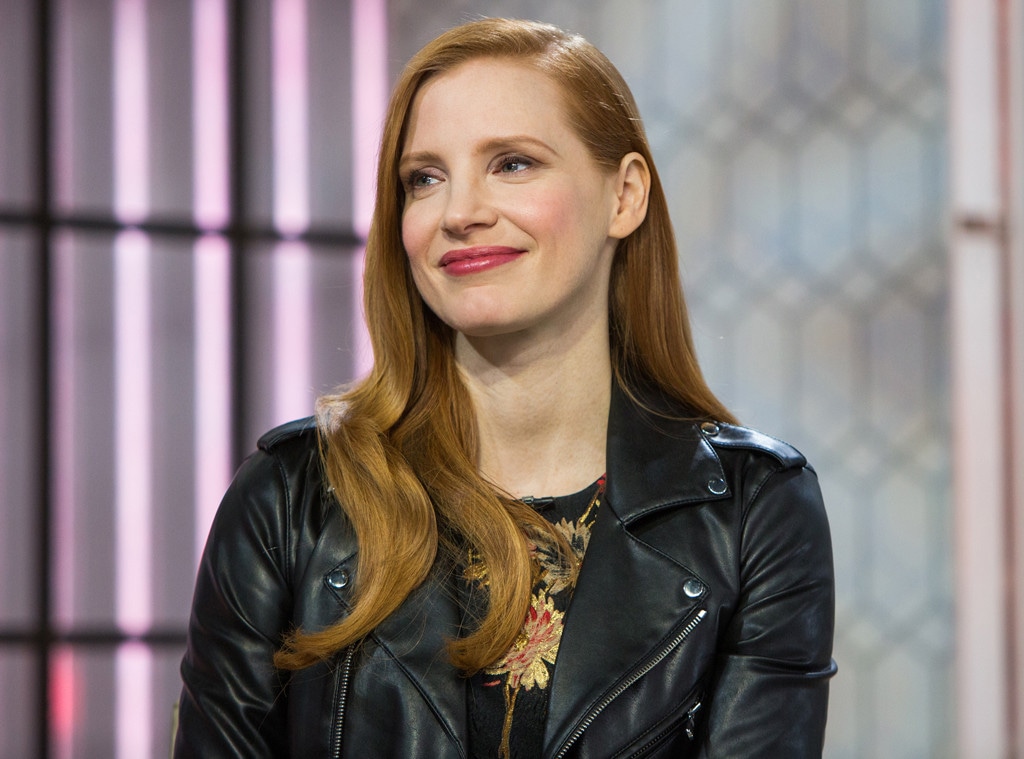 Nathan Congleton/NBC
Jessica Chastain will not appear in The Death and Life of John F. Donovan after all.
French Canadian filmmaker Xavier Dolan made the announcement via Instagram Sunday. The drama—his English-language debut—boasts an ensemble cast that includes Kathy Bates, Kit Harington, Jared Keeso, Ben Schnetzer, Natalie Portman, Susan Sarandona and Bella Thorne.
When the project was announced in December 2014—with both Chastain and Harington attached to star—Dolan released an official synopsis. "A decade ago, the publisher of a gossip magazine, Moira, exposed the correspondences of an American TV star, John F. Donovan, with an 11-year-old British boy, Rupert Turner. A storm kills Donovan's life and career and culminates in his death. Ten years later, Turner reminiscences the written correspondence, as well as the impact those letters had on both their lives." Les Films Séville is distributing the film.
In a lengthy note, Dolan defended his decision to remove Chastain's scenes.
"Please bear with me and read. Perhaps not the news you were waiting for, but something I had to tell you nonetheless. I will have other kind of information over the next few weeks. Please don't doubt my eagerness to share The Death and Life of John F. Donovan with you," he prefaced in the caption. In his note, he said, "There are some things I want to share with you on John F. Donovan. I'll start by saying, first and foremost, that I am beyond happy with the film. I love it very much, and I'm eager to share it with you. to decide when, where and how doesn't fall within my competence, but between you and me, the sooner, the better. Since last May, I have dedicated every day to this film, and its editing. There was a time when we thought we'd premiere this past fall, but the film wasn't ready, and it quickly stood to reason that we'd delay the release. I decided to go back to work in October in order to give the film its deserved shape. Films are my whole life. And projects that you hold dear to your heart have this unrelenting way of embedding themselves so deeply within yourself that before you know it, you are one. But no sacrifice is impossible, no compromise is unthinkable, on the way to tell the story you love."
Dolan said the first cut of the film "topped four hours," which needed to be whittled down.
"That's when I remembered how, six years ago, Jacob Tierney, my co-writer, arrived in my house, ready to begin writing the script. Back then, I wanted to talk about our fascination for superhero movies. The culture and popularity of DC Comics and Marvel flicks mesmerized me, and so I dreamed of telling the story of an incredibly popular actor, a hero of sorts, but through the paradigm of the Batman or Thor movies. A hero...a villain...a public to protect," the 28-year-old director told his fans. "For a while—for years, actually—that was the idea behind our story."
Dolan didn't strike the right "tone" until he was in the editing suite—"which is why I am writing to you today," he wrote. "Quite at length, yes, because I wanted to give you all the necessary context to understand the choice I had to make, and avoid useless and absurd assumptions."
"What you need to hear from me is that Jessica Chastain's character, after what was a long period of reflection, had to be cut from the film. It was an extremely difficult decision to make. I feel, toward Jessica, a very sincere love, and a great admiration. The decision was editorial and narrative, in that it has nothing to do with a performance, and everything to do with a character and the compatibility of its storyline. This 'villain' subplot, albeit funny and entertaining, didn't feel like it belonged to the rest of the story, which ended up not being on heroes or their nemesis, but rather on childhood, and it's dreams. There is, in this film, a conversation on show business, yes, but it was in the family dynamics—and, once again, in mothers and sons relationships—that the heart of the film resided," Donal continued. "Jessica has, since the very beginning, defended this project, and defended me on so many occasions. She is a terrific actress, a politically engaged artist, what is more, who relentlessly champions the cause she believes in. She is respected by her peers and beloved by her public. I am disappointed that we didn't get to reveal the exciting things we crafted together on this one adventure, but life is long, and missed opportunities almost always bode of even greater future collaborations."
"I wanted you to find this out through me, and no one else. And please know, to conclude, that your questions, and enthusiasm, and even impatience, over these past few months, gave me the energy to finish this film, which has taught me so much on life and craft," Dolan told his fans. "Social media is often a vessel of heinous intimidation and speculation, but it isn't lost on me that, in your case, it's been the vehicle of a vital source of friendship. I thank you for that."
Chastain re-posted Dolan's note on Instagram and added a message of her own.
"Darlings there's some #johnfdonovan news. Don't worry, I was informed in advance of this letter. This has been handled with the upmost respect and love," the actress told her followers. Addressing Dolan directly, Chastain added, "I am always impressed with your true commitment to telling a story. To be an artist in each moment, you move beyond past ideas and expectations. I love you dearly and look forward to our future collaborations in life and art."
A release date for The Death and Life of John F. Donovan has not been set.
Chastain, meanwhile, can next been seen in X-Men: Dark Phoenix, in theaters Nov. 2.