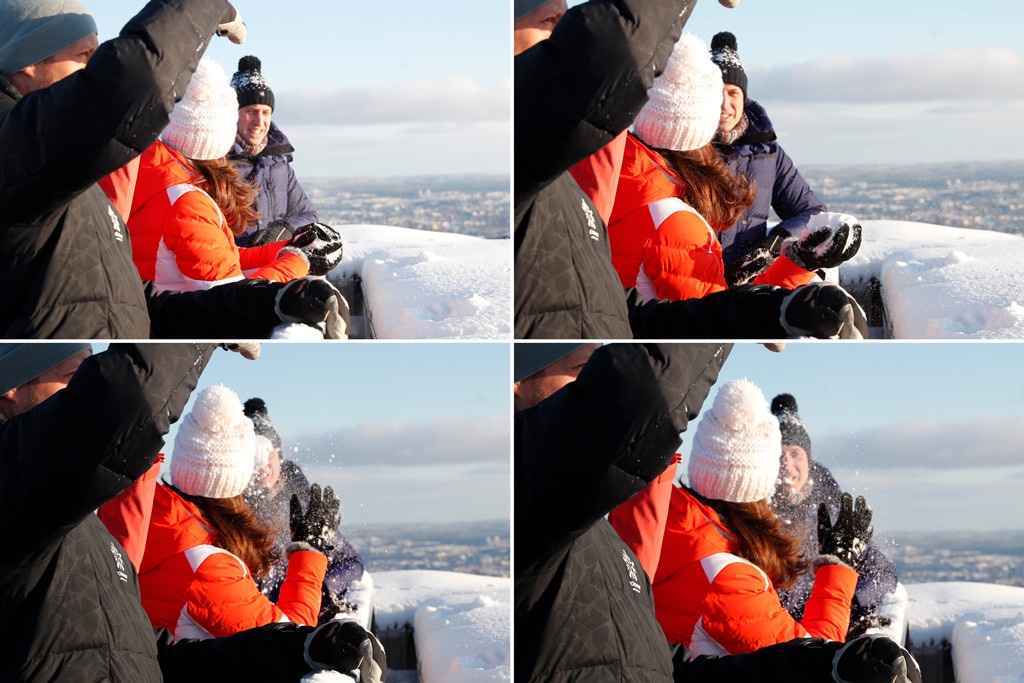 CORNELIUS POPPE/AFP/Getty Images
Kate Middleton and Prince William love to compete with each other!
On Friday, the royal couple was spotted having a snowball fight while at the Holmenkollen Ski Arena in Oslo, Norway. The series of photos above show the Duchess of Cambridge throwing a snowball at her husband.
Earlier this week, Kate, who is expecting her third child, challenged William to a hockey shootout while visiting an outdoor skating rink at Vasaparken park in Stockholm. The couple has been on a royal tour of Sweden and Norway this week and they seem to be having a great time on their visit.
And this isn't the first time the couple has competed with each other! Take a look at the couple challenging each other below: