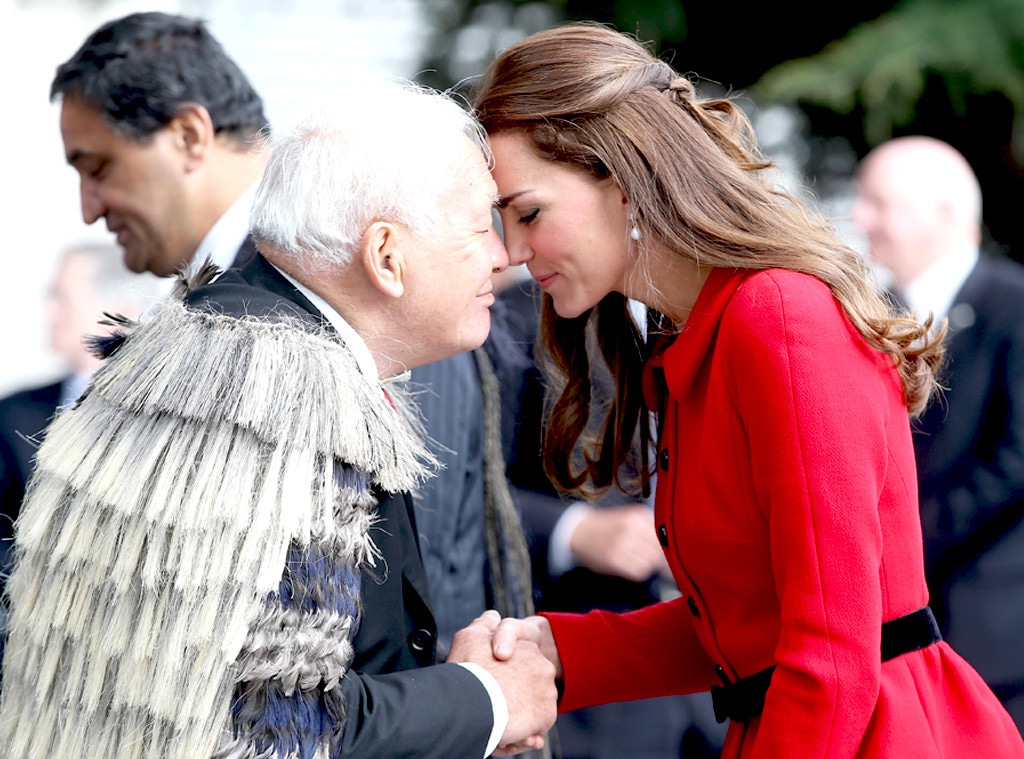 Chris Jackson/Getty Images
Prince William and Kate Middleton's royal tour is pressing on.
After wine tasting in Queenstown Sunday, the Duke and Duchess of Cambridge performed the traditional Maori greeting of the 'Hongi' as they visited Christchurch City Council Buildings Monday in Christchurch, New Zealand.
Next, the royal couple headed to the headquarters of Canterbury Television, where they paid tribute to those who lost their lives there in a 2011 earthquake on New Zealand's South Island.
Martin Hunter/Getty Images
While they were there, Prince William and Middleton met family members of those who died in the tragedy, and were given flowers and balloons from children and fans standing nearby, according to the UK's Mirror.
Middleton was all smiles as she greeted family members and onlookers, rocking a red Luisa Spagnoli skirt suit while she was at it. Prince William, meanwhile, looked dapper in a black suit for the day's events.
Martin Hunter/Getty Images
Next up, the couple showed off their cricket skills –with Kate playing the sport in her skirt and heels (!) as fans chanted "Catherine, Catherine" as she took her shots.
Following their game of cricket, the pair took a trip to the Botanical Gardens Visitors Centre and wrapped up the day at the Royal New Zealand Air Force Memorial wall.
Although their little one, Prince George, has been with them for some parts of the trip, the mom and dad made the rounds without their adorable tyke this time around.