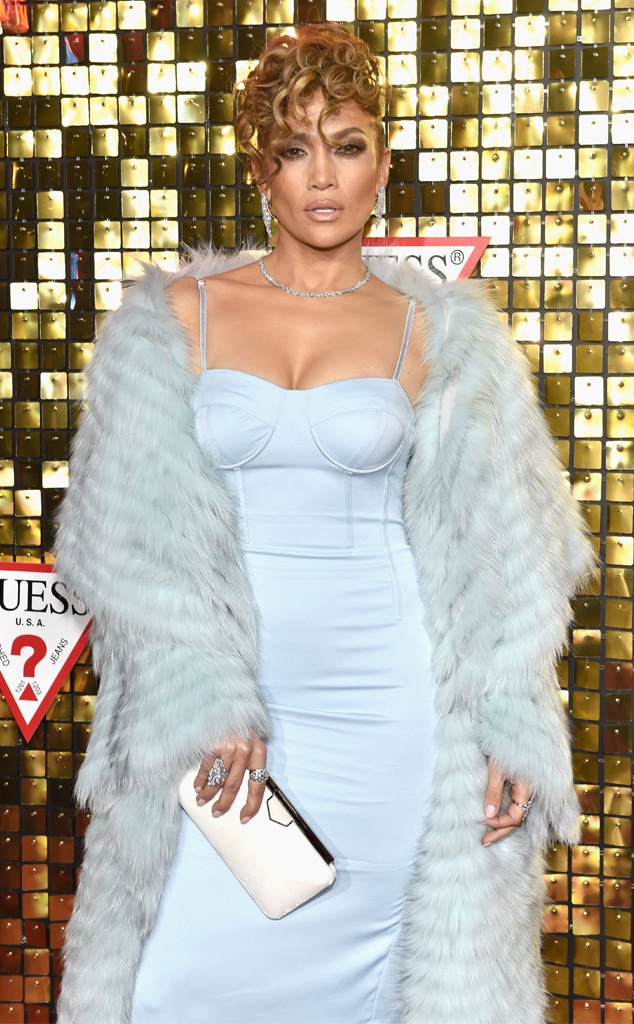 Donato Sardella/Getty Images for Guess, Inc.
Jennifer Lopez is speaking out after Guess co-founder Paul Marciano faced sexual harassment claims that he ultimately denies.
Just one day after celebrating the fashion brand's new Spring 2018 campaign, the singer and actress is making it clear that she doesn't support inappropriate behavior.
"My position on these issues is well known, as I have been very vocal about them. I do not condone any acts of sexual harassment, violation, or misconduct," Jennifer said in a statement to E! News.  Any accusations should be fully and thoroughly investigated. I will continue to support our rights as women." 
The message comes after former Guess model Kate Upton tweeted vague accusations about Paul on Wednesday night.
"It's disappointing that such an iconic women's brand @GUESS is still empowering Paul Marciano as their creative director #metoo," Kate wrote on Twitter.
Watch:
Jennifer Lopez "Surprised" to Be Guess Girl
She later added on Instagram, "He shouldn't be allowed to use his power in the industry to sexually and emotionally harass women #metoo."
According to TMZ, Paul claims he has neither touched Kate nor been left alone with the supermodel. The media outlet also reports he's shocked by the accusations and claims to have done nothing wrong.
"If she has a claim, there's one place to tell the truth and that's in court or to the police," he told the outlet. The fashion executive claimed the brand decided to cut ties with Kate and that she's using this as incentive, TMZ reports.
While attending the Guess Spring 2018 Campaign Reveal that stars Jennifer, the Hollywood star was asked about the #MeToo hashtag. Jennifer quickly expressed her support for the movement.
"We are really finding our voices," she told reporters via Billboard. "We are really coming out of the shadows and saying how we feel. [It's about] knowing our worth and our value and making the opposite sex aware of our worth and our value."
"It's a groundbreaking thing that's going on in the world right now, so I'm super excited to be a part of this time," Jennifer added. "Of course, I always support women speaking up. I'm super excited about the time we are living in right now—especially for my daughter."