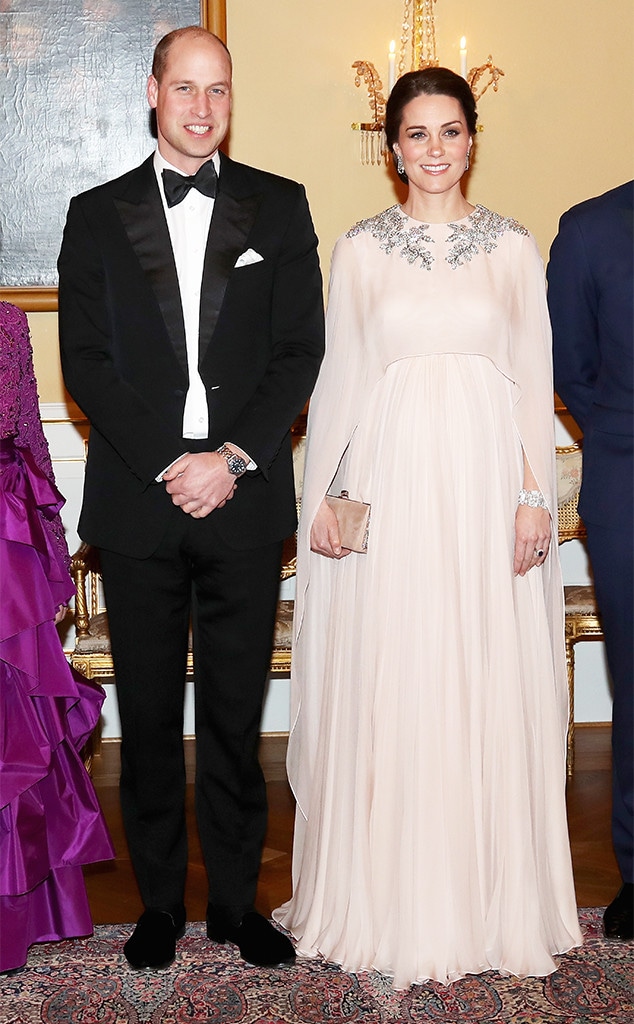 Chris Jackson - Pool/Getty Images
Kate Middleton is always a sight to see, but today she took things to a whole new level of stunning in one of our favorite looks ever.
The Duchess of Cambridge joined her husband Prince William as well as Norway's Prince Haakon, Princess Mette-Marit, King Harald and Queen Sonja for a lavish dinner at the royal palace in Oslo.
Kate dressed perfectly for the event, wearing a blush Alexander McQueen gown with an empire waist that ever-so-slightly showed her growing baby bump. The gorgeous gown was accented with a cape-like overlay that featured a diamond-encrusted floral pattern across her neckline.
It's no surprise the dress was so perfect, considering Alexander McQueen is the same designer behind the Duchess' royal wedding gown.
Kate only stepped up the look with gorgeous accessories, including diamond drop earrings and the diamond bracelet Queen Elizabeth wore on her wedding day.