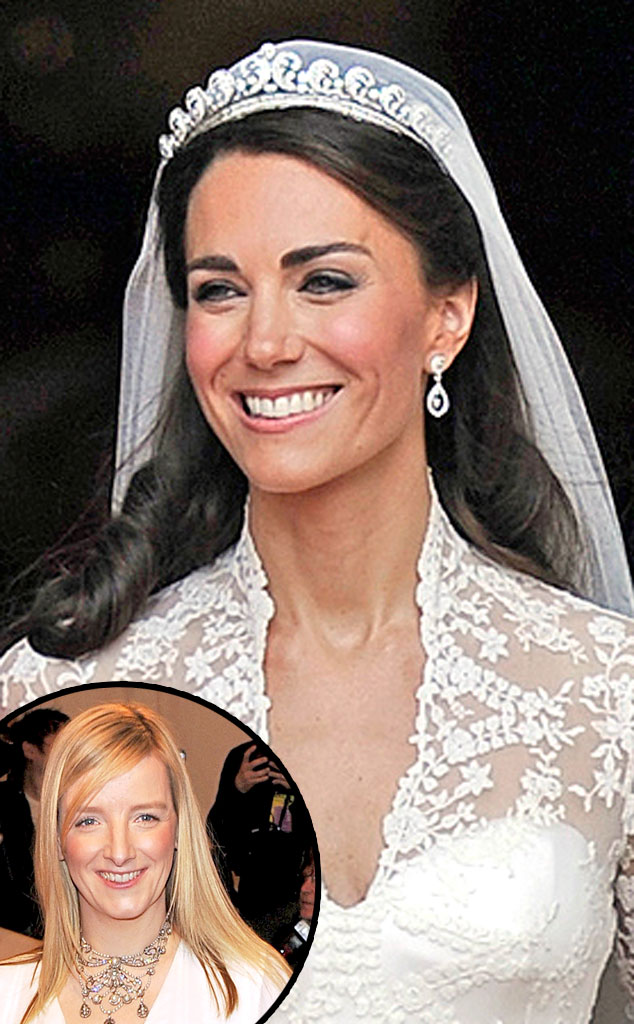 AP Photo/Martin Meissner; Larry Busacca/Getty Images
The genius designer behind what is arguably the most famous wedding gown of our time is finally opening up about her 2011 royal wedding experience.
Alexander McQueen creative director Sarah Burton told T magazine that creating Kate Middleton's dream dress for her nuptials to Prince William was "a magical time." 
The 40-year-old goes on to explain: "Some people think … that I'm afraid to speak up about the happy experience I had creating the Duchess of Cambridge's wedding dress, but I can tell you that is nonsense," she says. "I have never been a shrinking violet or a person who is ruled by fear. I loved making the dress…and we put our hearts into it. I respect the intimate nature of that lovely project and I respect the friendships that were forged during it…An instinctive, intelligent, imaginative young woman's wish for a beautiful wedding dress—or any kind of dress—is the most natural thing in the world. And I was honored to pick up the challenge and always will be."
And if you're wondering why it's taken this long for her to give an interview about her major moment, she explains it's because she prefers to stay out of the spotlight. "My job is quite fearful—I don't shout the loudest, and I'm quite shy, which was why I was reluctant to throw myself into the public eye. I love beauty, craftsmanship, storytelling and romance, and I probably don't have the armor to survive the relentless competition that exists in this particular world. But I have my own toughness," she shares, adding: I'm not interested in going to parties. I hate having my picture taken. When the Met Ball is happening I want to go through the back door."
So as you can imagine, the royal wedding itself was pretty overwhelming for the fashion wallflower.  "I had no idea it would be as big as it was. Only the night before, seeing all the photographers outside the abbey, did I think, 'Oh, my God. This is massive.'"