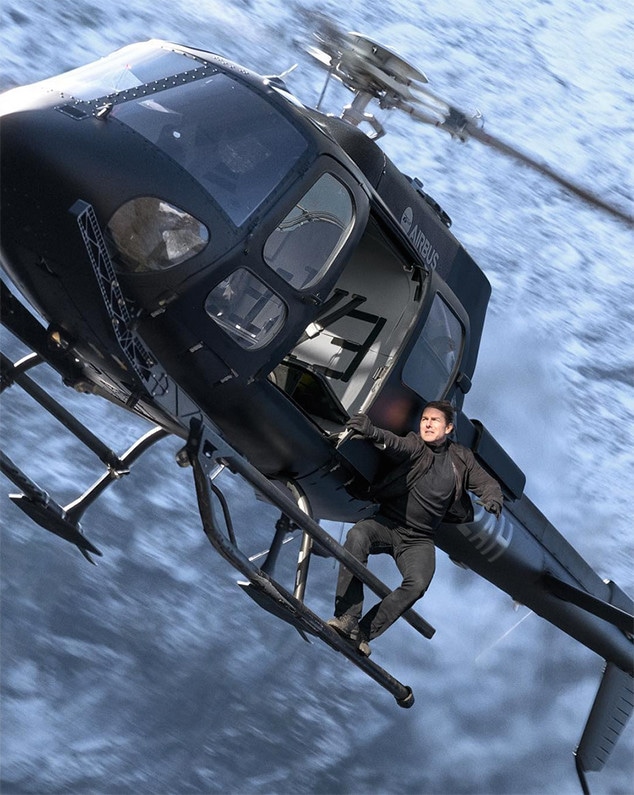 Instagram
Your first look at Mission: Impossible – Fallout is finally here.
In the trailer, which was released during Super Bowl 2018, Tom Cruise returns to the big screen as agent Ethan Hunt with his Impossible Mission Force team by his side. Together, they will fight their way through the streets of Paris, London and many other big cities in their quest to save the world from evil forces.
Unsurprisingly, the movie will be filled with helicopters, gun fights and car chases, with Cruise occasionally jumping from one rooftop to another—minus the broken ankle.
And despite taking a break from production to allow the star of the film to heal, fans will be relieved to know that the sequel is still set to be released on July 27, 2018.
Recently, Cruise told the host of The Graham Norton Show, "It's not fully healed but we are shooting and we have a release date so I just have to keep going."
Besides Cruise, famous stars like Alec Baldwin, Henry Cavill and Simon Pegg will be featured in the sixth installment of the Mission: Impossible series, with Cavill and Pegg following Cruise's suit and performing their own stunts.
Watch the video above to catch a sneak preview of the newest installment to the hit franchise.