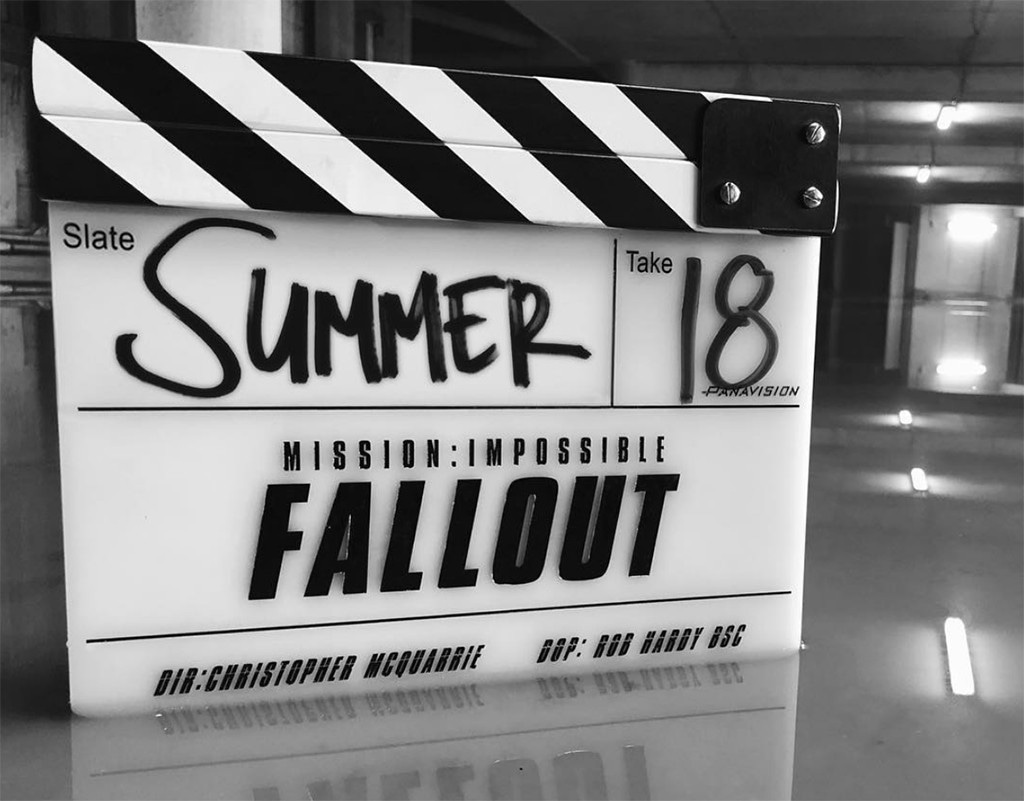 Instagram
At long last, Tom Cruise has joined Instagram. In his bio, Cruise describes himself as such: "Actor. Producer. Running in movies since 1981." Cruise promoted his Instagram on Twitter, (where he has 6.6 million followers—and, at the moment, he isn't following any other accounts.
The 55-year-old movie star, who racked up over 550,000 followers in under an hour, kicked things off with a big announcement. Sharing a picture of a film slate, he revealed the title of Mission: Impossible 6 will be Mission: Impossible – Fallout. "Get ready," he said. For his second update, he shared an official film still, showing him hanging out of a helicopter. "We've upped the ante for the sixth #MissionImpossible," he pledged. "I can't wait for you guys to see more." Cruise joined Instagram days after his ex-wife, Nicole Kidman, also launched a verified account.
Mission: Impossible – Fallout will be released on July 27, 2018, and will be the first film in the franchise to be released in Real D 3D. The summer blockbuster will also be released in IMAX 3D.
Written and directed by Christopher McQuarrie, Paramount Pictures' Mission: Impossible – Fallout also stars Alec Baldwin, Angela Bassett, Sian Brooke, Henry Cavill, Rebecca Ferguson, Sean Harris, Vanessa Kirby, Michelle Monaghan, Simon Pegg and Ving Rhames. Last summer, production was put on hold after Cruise broke his ankle while performing a stunt. While Cruise did not address his injury, the film studio told E! News in a statement, "Tom wants to thank you all for your concern and support and can't wait to share the film with everyone next summer."
Watch Daily Pop weekdays at 12:30 p.m., only on E!