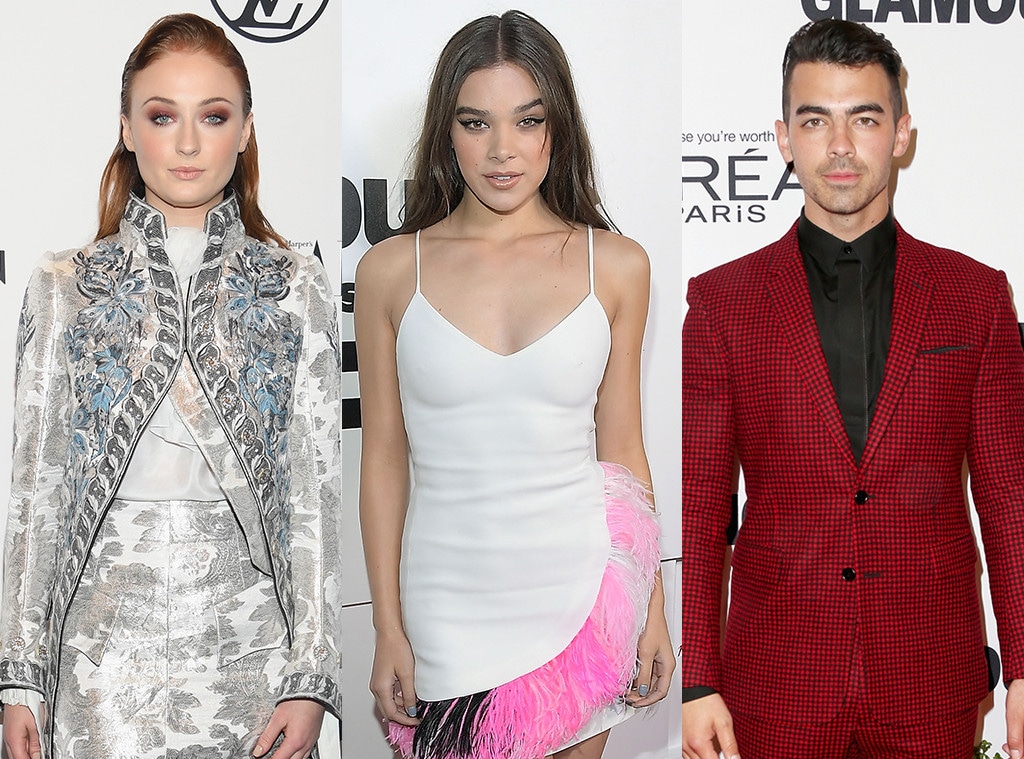 Getty Images
Did you know Hailee Steinfeld played a part in getting Sophie Turner and Joe Jonas together?
The actress, singer and model sat down with Nova 96.9's Smallzy during which she opened up about her influence on the Game of Thrones star's engagement to the DNCE frontman.
It all started when Steinfeld worked with Jonas and DNCE on their hit "Rock Bottom" in 2015 after which Turner asked for some input on the hunky singer.
"I mean, I will say, I did get that text from Sophie being like, 'So tell me about Joe,' and I was like, 'Go for it,'" Steinfeld recalled.
Fast forward to October of 2017, and the couple is engaged!
"I actually just saw them both for the first time since they got engaged," Steinfeld revealed. "And yeah, I'm like freaking out about it!"
Needless to say, she'll certainly be getting an invite to that wedding!
Speaking of the big day, Turner and Jonas have made baby steps toward planning what's bound to be an extravagant event.
For starters, Turner asked her GoT co-star Maisie Williams to be a bridesmaid.
In an interview with Radio Times last week, Williams dished, "It's very, very exciting. It's kind of bizarre though."
However, Williams said that's about as far as the planning has gone.
"We're waiting 'til this season [of Game of Thrones] is done until we get into it," Williams explained. "But I think she's already letting her little heart wander and imagine."
Meanwhile, Turner and Jonas announced their engagement on Instagram in Oct. 2017. The couple shared the same photo of their hands, showing Turner's engagement ring.
"I said yes," Turner captioned the pic. While Jonas told his social media followers, "She said yes."
The couple has been together since 2016.