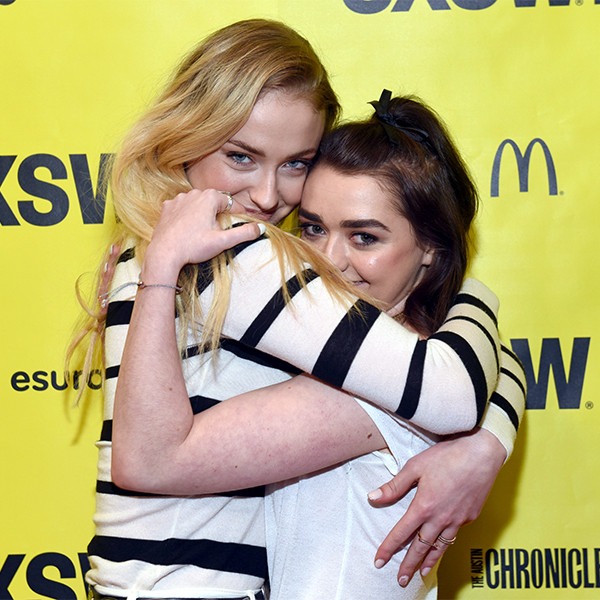 Amy E. Price/Getty Images for SXSW
Maisie Williams is dishing details on her Game of Thrones co-star and BFF Sophie Turner's wedding to Joe Jonas!
In an interview with Radio Times over the weekend, Williams was asked if she was trying to secure a bridesmaid position in Turner and the DNCE singer's future wedding.
"Oh, already got it," Williams replied. "Yeah, it's very, very exciting." She then added, "It's kind of bizarre though."
The 20-year-old, who plays Arya Stark, sister to Turner's Sansa Stark, on the hit HBO show, also revealed during the interview that Turner hasn't started the planning process for the wedding just yet.
"We're waiting 'til this season's done until we get into it," Williams shared. "But I think she's already letting her little heart wander and imagine."
And with Nick Jonas and Kevin Jonas likely to be among the groomsmen, this is going to be one star-studded bridal party!
Turner and Jonas announced their engagement on Instagram in Oct. 2017. The couple shared the same photo of their hands, showing Turner's engagement ring.
"I said yes," Turner captioned the pic. While Jonas told his social media followers, "She said yes."
The couple has been together since 2016.