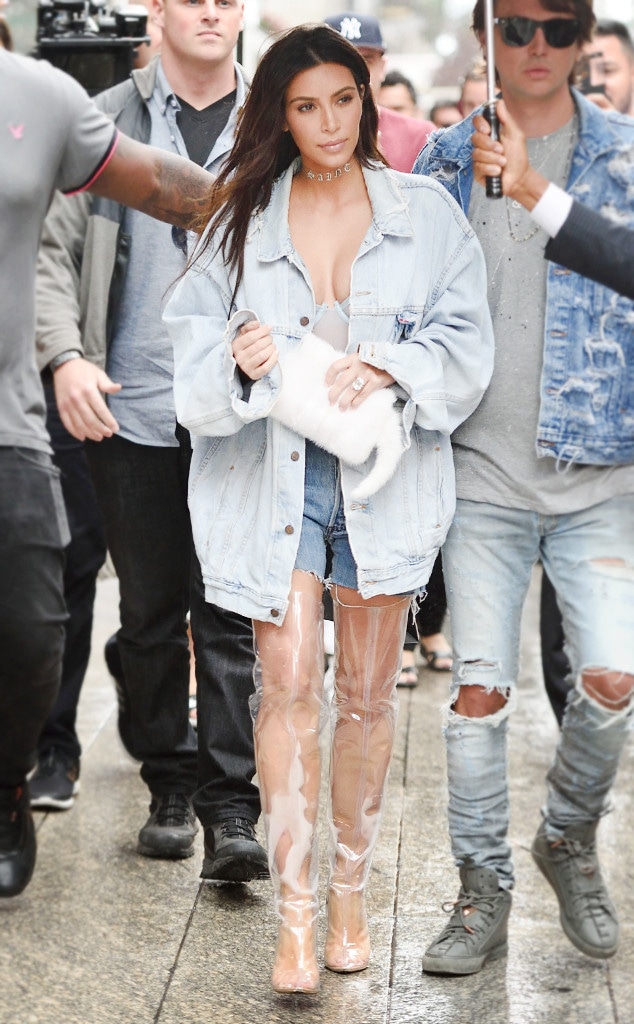 Ron Asadorian / Splash News
Some things are just not meant to live solely in the bedroom. 
There's a reason why lingerie is made with so much thought and craftsmanship these days, and it's not just to please your significant other on Valentine's Day. Like any beautiful garment, some bras, bralettes and bodysuits are meant to be mixed and matched into a sartorial look that best expresses your style. At the very least, wearing lingerie both in the boudoir and out in public will get the most bang for your buck. 
How do you do it without inciting a HR violation? Let the celebrities serve as your inspiration: Kim Kardashian West is a master of wearing undergarments outdoors—you'll often see her pair delicate, sheer or satin bustiers with tough denim jackets or tailored-to-perfection trousers for a well-balanced contrast.  
Bella Hadid is also a champion of the lingerie trend. However, the model tends to mix dainty lingerie with edgier pieces, like baggy boyfriend jeans or dad sneakers. 
To see how other style stars flaunt their pretty little things in public, keep scrolling.
Would you wear this trend?