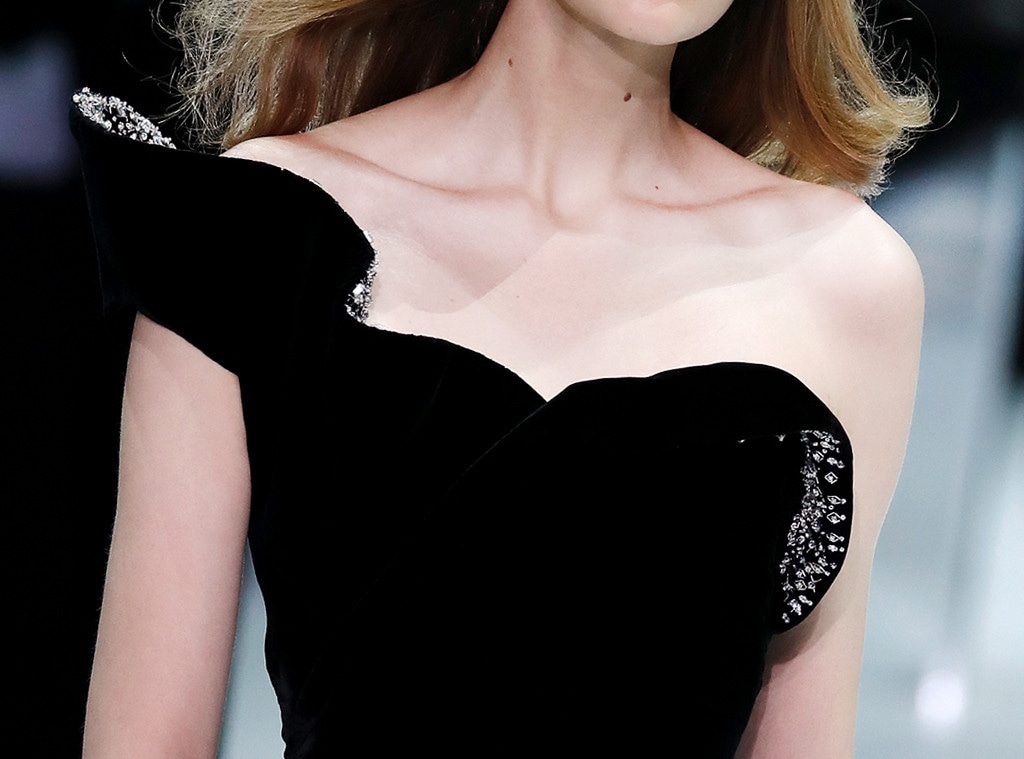 PATRICK KOVARIK/AFP/Getty Images
The secret is out! 
Everyone loves to bare a little skin, but when it comes to the red carpet, revealing the body comes with an additional step to celebs' beauty routine. Think about it: After intense workout routines and camera pose rehearsals (yes, celebs practice how to pose in their dresses), these stars want their bodies to look glorious. 
Cue a hack that makes your body shine: Dust illuminating powder over the high points of your body.
"Dust highlighter on your collar bone, shoulder blades, shins and any skin showing that's bound to catch the light," Ashlee Glazer, Global Artistic Director of Laura Geller Beauty, revealed to E! News. "This elongates and defines your muscle tone and gives you that red carpet glow."
Prep your body with lotion so it creates a tacky surface before you apply highlight, Ashlee added. It will help the glow last all day long. The beauty pro recommended the Laura Geller Hi-Def Illuminator, but any natural-looking highlighter that complements your skin will work. 
If you're having trouble finding the right hue, Beyoncé's makeup artist Sir John revealed to E! News how he matches highlighter to his clients:
"If you are looking for a highlighter to match your skin tone, if you're very fair, you want to find icier highlighter that have a pearl undertone," he shared. "If you're closer golden or sun-kissed, like J. Lo, Beyonce, Joan Smalls, in that area, you want to use something with a bit more gold."
Watch:
Celeb Secret: Champagne & Shimmer Full-Body Treatment