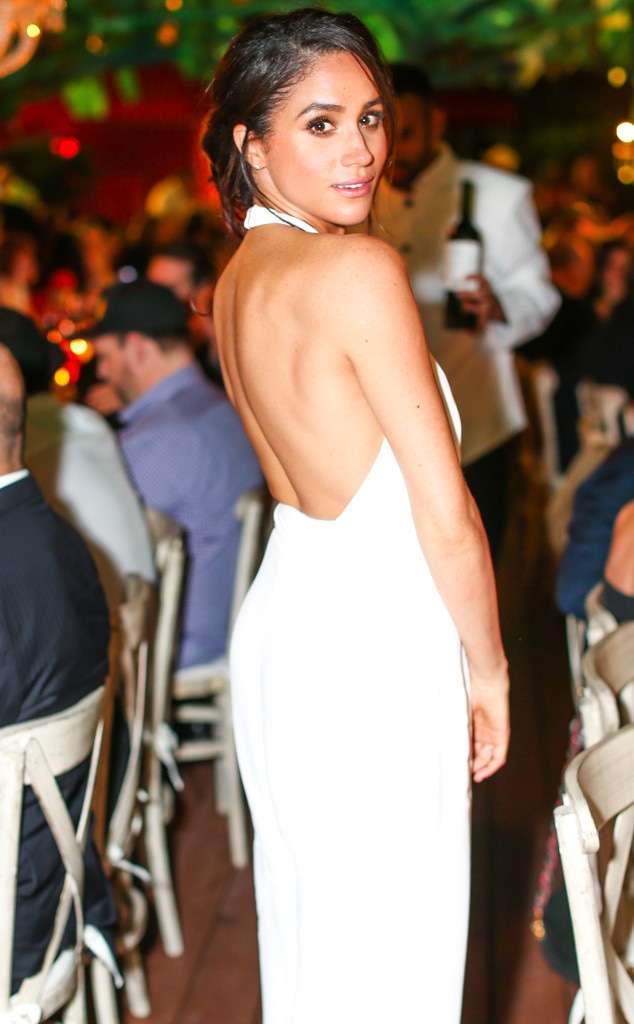 David X Prutting/BFAnyc.com/REX/Shutterstock
Meghan Markle is ready to follow her own rules when saying "I Do."
It's no secret that the Suits star and Prince Harry will be breaking some traditions when they officially become husband and wife this May.
But according to a new report, Meghan is hoping to speak at her reception that will follow the wedding ceremony.
The bride is planning an "affectionate" tribute to her new husband and will express her gratitude to the Queen, her family and friends according to the Sunday Times.
"The feeling is if Meghan's father doesn't speak for her, she wants to have the chance to thank her husband and everyone who has supported them," a source shared with the U.K. newspaper. "Harry thinks it's a great idea."
After news broke of the pair's engagement in November, Kensington Palace prefaced their upcoming wedding by telling the public that it will "reflect their characters and personalities."
Unlike other famous royal family members including Princess Diana and Prince Charles and Kate Middleton and Prince William who married during the week, Meghan and Prince Harry will hold a ceremony on a Saturday.
There has also been speculation that the couple's cake of choice will be made with banana. A multi-tiered fruitcake is typically served at royal weddings.
But as fans of the couple know, this pair is far from typical. After all, Prince Harry is set to marry a commoner who also happens to be an American citizen.
As many love stories go, however, when you know—you know!