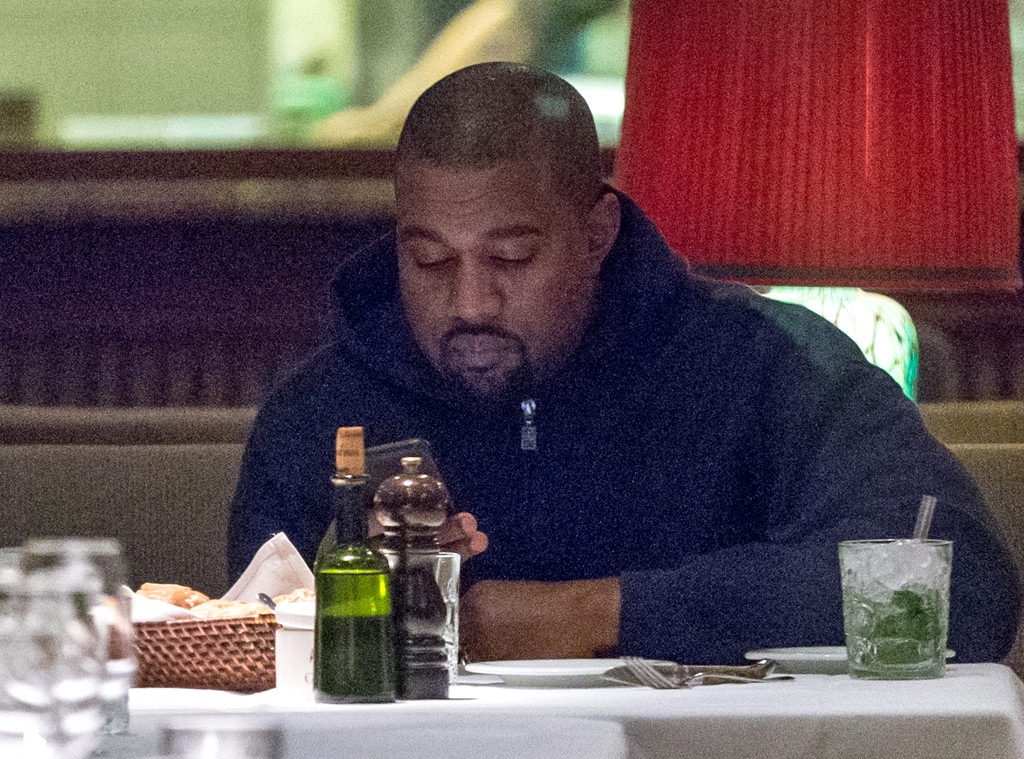 Splash News
Kanye West didn't attend the 2018 Grammys or any of the award show's big bashes this weekend. Instead, the rapper spent his Friday night enjoying dinner alone in Berlin. 
Dressed in a black zip-up jacket, the artist was photographed dining by himself at the riverside restaurant Grill Restaurant. West also spent the weekend shopping at The Store inside Soho House Berlin.
West has attended the Grammy Awards plenty of times. In fact, the "Gold Digger" artist has 21 Grammys to his name. However, he didn't just skip the big award show. He also missed the 2018 Pre-Grammy Gala, where Jay-Z received the 2018 Salute to Industry Icons Award.
Jay-Z once described his relationship with West as "complicated." The two artists made the 2011 album Watch the Throne together and co-headlined a tour across Europe and North America. But back in 2016, West went on an onstage tirade and called out Jay-Z and Beyonce.
Jay-Z also called West out in his Grammy-nominated album 4:44. 
The "Family Feud" rapper recently explained the competitive nature of their relationship to T, The New York Times Style Magazine.
"'Cause, you know—Kanye came into this business on my label. So I've always been like his big brother," he said. "And we're both entertainers. It's always been like a little underlying competition with your big brother. And we both love and respect each other's art, too. So it's like, we both — everyone wants to be the greatest in the world. You know what I'm saying? And then there's like a lot of other factors that play in it. But it's gonna, we gonna always be good." 
Jay-Z headed into the 2018 Grammys with eight nominations but didn't take home any trophies. Like Kanye, he also has 21 Grammys.
Still, Jay-Z told the magazine there's "genuine love" between the two artists and that they just need to talk it out.
Of course, the timing of West's European vacation could just be coincidental. After all, he has had some pretty big life changes. Earlier this month, West and wife Kim Kardashian welcomed their third child, Chicago West, via surrogate.