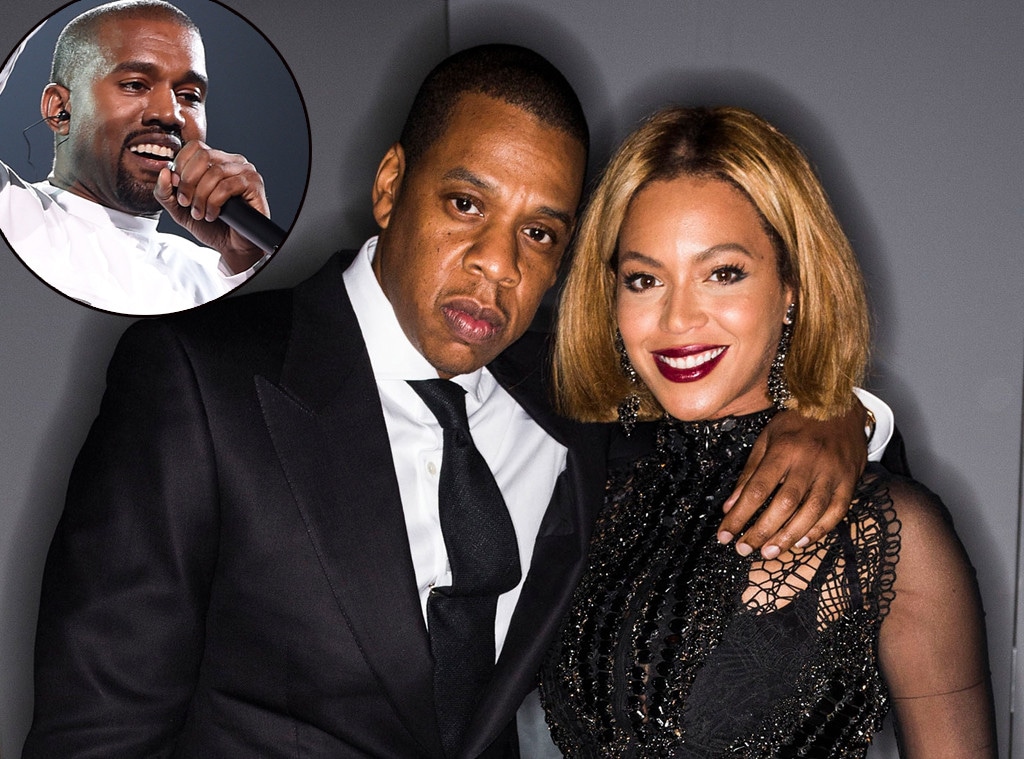 Getty Images
Kanye West is not happy with Beyoncé & Jay Z. And many of his fans are not happy with him.
The outspoken rapper left more than 13,000 fans bewildered and angry when he ended his concert in Sacramento, California Saturday night after about 30 minutes following an onstage rant against the power couple.
Kanye has often spent time with them and has collaborated with Jay Z. During his rant at the Golden 1 Center, he accused Bey of refusing to perform at this 2016 MTV Video Music Awards this past August unless her "Formation" video beat him and Drake to win Video of the Year, which it did. As for Jay Z, Kanye pleaded with him to call him. Neither he nor Beyoncé have commented.
"Beyoncé, I was hurt cos heard that you said you wouldn't perform unless you won Video of the Year over me and over 'Hotline Bling,'" Kanye told the crowd.
(Watch Kanye's rant below, as seen in a video filmed by . Warning: Contains explicit language)
"In my opinion, now don't go trying to diss Beyoncé," Kanye continued. "She is great. Taylor Swift is great."
The rapper and the pop star have a feud that began in 2009 when he interrupted her acceptance speech at the MTV VMAs to say Beyoncé should've beaten her.
Tensions between them rose earlier this year after the release of his track "famous," in which he raps that he made Swift, dubbed "that bitch," famous." Kanye later said he did not "diss" the singer and that he had spoken to her in advance about the lyric. She denies this.
"We are all great people," Kanye continued in his onstage rant. "We are all equal. But sometimes, we be playing the politics too much and forgetting who we are just to win. F—k winning! F—k looking cool! F—k looking cool! F—k being cool! F—k all that!"
"I've been sitting here to give ya'll my truth even at the risk of my own life. Even at the risk of my own success, my own career. I've been sitting here to give ya'll the truth!" he added. "Jay Z, call me , bro! You still ain't calling me. Jay Z, call me…Jay Z, I know you got killers. Please don't send them at my head. Just call me. Talk to me like a man!"
After his rant, which also got political, Kanye dropped his mic.
"Get ready to have a field day, press, because the show's over," he said, drawing boos.
Many fans also began chanting "F--k Kanye!" as they exited the venue.
"I've been a fan since 2004 and all we get is two songs?" concertgoer Keith Jougenatos told The Sacramento Bee. "I'm done being a fan."